STRYPER FRONTMAN MICHAEL SWEET'S SOLO ALBUM AND AUTOBIOGRAPHY TO BE RELEASED IN MAY, LYRIC VIDEO POSTED ONLINE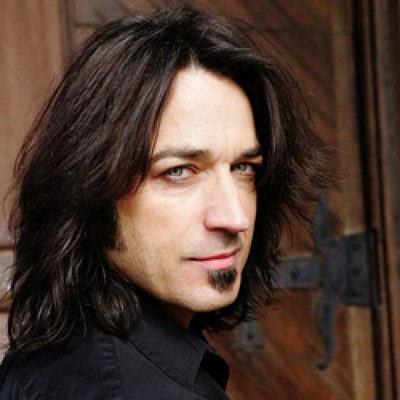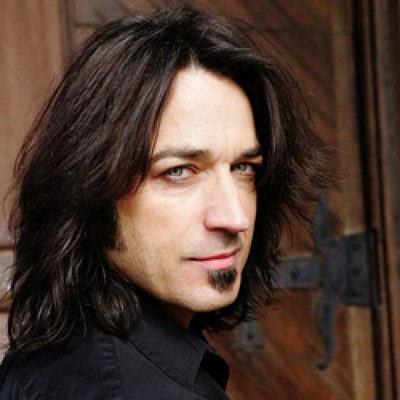 Michael Sweet, frontman for the Christian hard rock band Stryper, will release a new full-length solo album, I'm Not Your Suicide, and his first autobiography, Honestly: My Life And Stryper Revealed, on May 6th via BIG3 Records.
The future remains bright for Sweet, who has endured heartbreaking tribulations throughout his life and career, including the 2009 passing of his wife of more than 22 years, Kyle. In 2010, Sweet remarried to Lisa Champagne-Sweet, a woman he describes as "a Godsend and the one who fits perfectly by my side."
Sweet continues to record and tour with Stryper, as well as touring and recording as a solo artist, all the while making frequent trips to Nashville where he is writing with some of the biggest music writers in the business.
"After 30 years in this business, I feel honored and blessed to be able to continue doing what it is I love, making music," said Sweet.
"I'm extremely thankful to have the greatest fans in the world. God has blessed me with this talent and I plan to continue on this path as long as I can draw breath."
Sweet's autobiography, Honestly: My Life And Stryper Revealed, chronicles an amazing 30-year career and includes endorsements from Eddie Trunk, Dave Mustaine, Larry The Cable Guy, Jeordie White and Chris Jericho. Among the topics covered are:
* How Michael Sweet formed the first Christian rock band to hit #1 on MTV, paving the way for an entire genre of music.
* First-hand stories of the Sunset Strip, with never-before-told stories that include friends and musical peers such as Poison, Motley Crue, Ratt, Whitesnake, Metallica and more.
* How Jimmy Swaggart and Jim and Tammy Faye Bakker played a role in Michael's life.
* The temptations and ultimate low-points of a notable Christian rock star.
* Never-before-revealed stories of life behind the scenes in Stryper.
* Why so many people have declared Michael Sweet a significant influence on their lives; from Larry The Cable Guy to professional wrestler Chris Jericho to Haitian musician and politician Wyclef Jean and more.
* Losing his wife to cancer and re-marrying shortly thereafter.
* An honest look at Sweet's often tumultuous family relationships.
* The unlikely relationship between Sweet and national radio personality Don Imus.
* What led to the decline and fall of Stryper in 1992, and subsequent reunion and rebirth in 2001.
With the upcoming and long-overdue solo album, Sweet is finally delivering the project fans have been patiently waiting for. Produced by Sweet himself, I'm Not Your Suicide includes special appearances by Tony Harnell (TNT), Kevin Max (DCTalk, Audio Adrenaline), Chris Jericho (Fozzy), Doug Aldrich (Whitesnake), Electra Mustaine (daughter of Megadeth frontman Dave Mustaine) and Stryper bandmates Robert Sweet and Timothy Gaines. Legendary drummer Kenny Aronoff (Chickenfoot) played on the record as well.
I'm Not Your Suicide track listing:
1. Taking On The World Tonight (featuring Tony Harnell)
2. All That's Left (For Me To Prove)
3. The Cause
4. This Time (featuring Kevin Max)
5. I'm Not Your Suicide (co-written with Blair Daly)
6. Coming Home
7. Miles Away
8. Strong
9. How To Live (featuring Robert Sweet and Timothy Gaines of Stryper)
10. Heart Of Gold
11. Anybody Else (featuring Chris Jericho and Doug Aldrich)
12. Unsuspecting
13. Heart Of Gold (featuring Electra Mustaine) (bonus Track)
The lyric video for the song The Cause can be seen below.