BLACK SABBATH ON MAKING NEW MUSIC: OZZY SAYS "I'M DOWN FOR IT"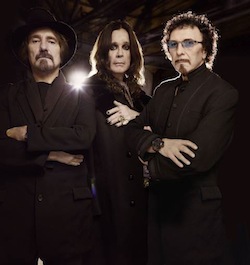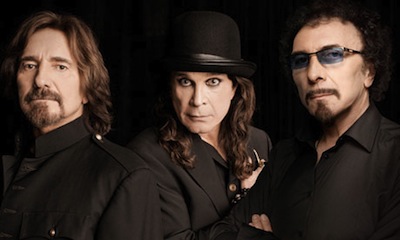 Steve Appleford of Rolling Stone reports:
Black Sabbath bassist/lyricist Geezer Butler has a theory about why Grammy voters gave the metal originators their second Best Metal Performance award, this time for God Is Dead? from the band's 2013 reunion album, 13. "Probably the question mark," Butler told Rolling Stone. "It's a marvelous song. It should have won all of them, even the hip-hop thing."
Now that they have won the Grammy award, could the band's future could easily include a return to the studio for another album?
"We're going back on the road," said singer Ozzy Osbourne of potential recording projects. "We haven't really spoken about it beyond that. I'm down for it."
"Absolutely," added guitarist Tony Iommi, who looked and sounded fit, not slowed by his ongoing cancer treatments. "Feeling OK, yeah," Iommi said, adding that it's only the radiation treatment he receives every eight weeks that slow him down. "I just get tired. Apart from that, I'm all right."
Read more at Rolling Stone.
source: rollingstone.com