STONE TEMPLE PILOTS FILE LAWSUIT AGAINST FORMER SINGER SCOTT WEILAND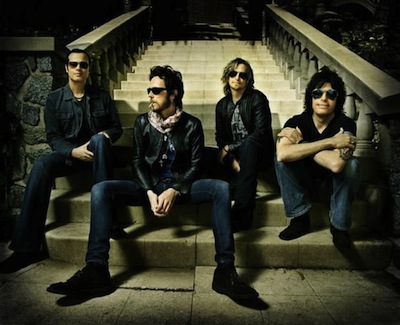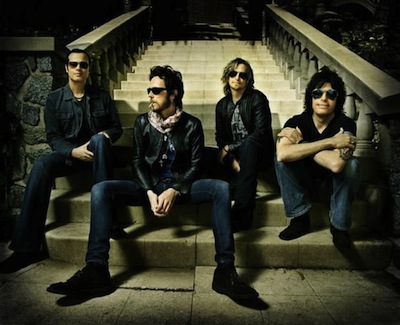 Stone Temple Pilots accuse former frontman Scott Weiland of misusing the band's name to further his solo career and want a judge to strip the rocker of his ability to use the group's name or songs.
A lawsuit filed on May 24th in Los Angeles accuses Weiland of being chronically late to concerts while the group was together and having his lawyer attempt to interfere with the airplay of the group's new single Out of Time.
Weiland and Stone Temple Pilots parted ways in February, and the 45-year-old singer said at the time that he learned that he was no loner in the band from a statement released to the media.
The suit sheds light on the band's breakup, accusing Weiland of interacting with band mates only through lawyers or managers and showing up late to the group's 2012 shows. It cites Weiland's addiction struggles and poor performances as detriments to the band's earning potential.
"The band endured much strife and lost significant opportunities because of Weiland," the suit states.
The lawsuit claims the band owns the rights to the name Stone Temple Pilots, and the band's songs, copyrights and trademarks. Wieland has used many of the band's hits in his solo shows, the lawsuit states. The band wants a judge to block him from even calling himself a former member of the band.
The band has been reconstituted with Chester Bennington of Linkin Park taking the frontman role.
The lawsuit claims that Weiland's lawyer called the head of programming at KROQ, a Los Angeles modern rock station, and said if the station played Out of Time it would be infringing on Weiland's rights.
"Enough is enough," the band's lawsuit states. "Without relief from the court, Weiland will continue violating STP's rights, misappropriating STP assets and interfering with the band's livelihood."
The lawsuit states the band entered into agreements in 1996 and 2010 that state that no former members can use the Stone Temple Pilots name.
The band's hits include Vasoline, Interstate Love Song and Plush, which won a Grammy in 1993 for best hard rock performance with vocal.
Weiland alluded to lawyers getting involved when the band's statement about his departure was released.
source: The Associated Press via Billboard.