GUITARIST TONY IOMMI DISCUSSES HIS BATTLE WITH CANCER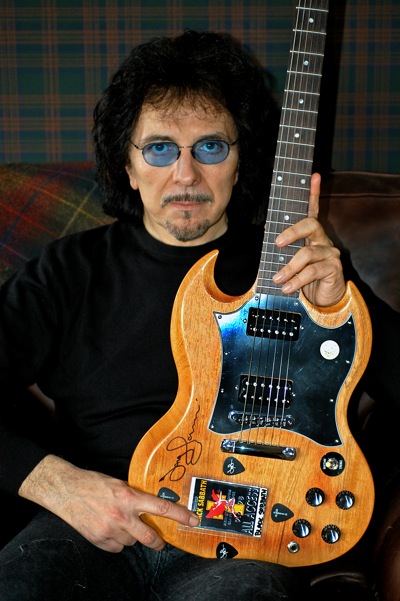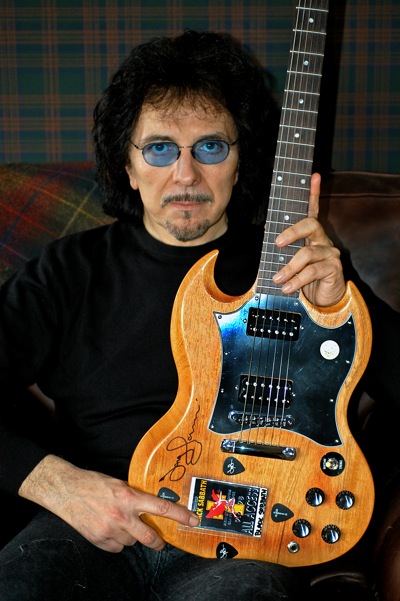 Black Sabbath guitarist Tony Iommi discusses his ongoing battle with cancer as Black Sabbath's new album 13 will be released.
"When I'd finished the chemo and the radiotherapy, I went to see the doctor again for my regular blood tests," he tells Guitar World. "I said, 'So it's gone now?' And he said, 'No, it's not going to go. You're not going to get rid of it. But we can treat it and work with it.' I got all dismal, because I thought it was gone. He said there was a 30 percent chance of it going away, but I was probably going to have this for life. Now I get treatments to keep it from spreading."
"So every six weeks I go in for an infusion of Rituximab, which is one of the four ingredients when they give you the chemo. It takes a few hours, and it makes you feel a bit crap inside and a bit sick. But a couple weeks after, I start perking up again. So that's how we are working it with the shows. I go out, then come back and go into the hospital for more treatment, more blood tests and all the rest of the rubbish. And then we do it all over again."
Read more in the July issue of Guitar World.
Black Sabbath's 13 will be released on will be released on June 11th.
Black Sabbath North American Tour Dates:
Jul 25th Houston, TX Cynthia Woods Mitchell Pavilion
Jul 27th Austin, TX Frank Erwin Center
Jul 29th Tampa, FL Live Nation Amphitheatre
Jul 31st W. Palm Beach, FL Cruzan Amphitheatre
Aug 2nd Bristow, VA Jiffy Lube Live
Aug 4th Holmdel, NJ PNC Bank Arts Center
Aug 6th Detroit, MI DTE Energy Music Theatre
Aug 8th Uncasville, CT Mohegan Sun Arena
Aug 10th Philadelphia, PA Wells Fargo Center
Aug 12th Boston, MA Comcast Center
Aug 14th Toronto, ON Air Canada Centre
Aug 16th Tinley Park, IL First Midwest Bank Amphitheatre
Aug 18th Indianapolis, IN Klipsch Music Center
Aug 22nd Vancouver, BC Rogers Arena
Aug 24th Seattle, WA Gorge Amphitheatre
Aug 26th San Francisco, CA Shoreline Amphitheatre at Mountain View
Aug 28th Irvine, CA Verizon Wireless Amphitheatre
Aug 30th Phoenix, AZ US Airways Center
Sep 1st Las Vegas, NV MGM Grand Garden Arena
Sep 3rd Los Angeles, CA Los Angeles Sports Arena
*Previously announced date.
^On sale Friday, May 3rd
+On sale Saturday, May 4th
~On sale, Friday May 10th
>On sale TBD
additional source: metalhammer.co.uk