STEVEN TYLER SAYS AEROSMITH MAY LAUNCH A FAREWELL TOUR NEXT YEAR, BUT ADDED THAT IT WILL LAST "PROBABLY FOREVER"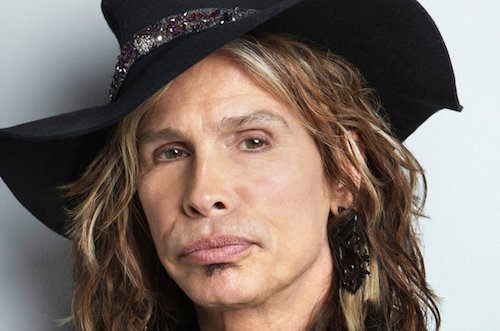 Aerosmith frontman Steven Tyler has said the band will stage their farewell tour in 2017.
His comments come after he stated in April that a final road trip was probable – then guitarist Joe Perry reported, "We're talking about some different options at this point."
Last month guitarist Brad Whitford said the band had discussed touring without the vocalist, because he was concentrating on his solo album. But Perry said that was "completely untrue."
Now Tyler tells Howard Stern on SiriusXM, "I love this band. I really do. I want to squash every thought that anybody might have about 'the band's over.' We're doing a farewell tour – but only because it's time."
Asked to confirm the band are planning a final run, he says, "I think so, next year." On the subject of whether Perry understands that, he replies: "Mmm-hmm."
But he adds that the tour will last "probably forever," and refers to The Who having staged several farewells, adding, "I know, can you believe that? How about KISS? They did 19 farewell tours."
Tyler's country album We're All Somebody From Somewhere is released on July 15t. Aerosmith tour South America starting in September, following an appearance at the Kaaboo Festival in California on the weekend of September 16th-18th.
additional source: Classic Rock Magazine via teamrock.com