SPREAD EAGLE TO RELEASE "SUBWAY TO THE STARS" ON AUGUST 9TH, LISTEN TO THE FIRST SINGLE, "SOUND OF SPEED," HERE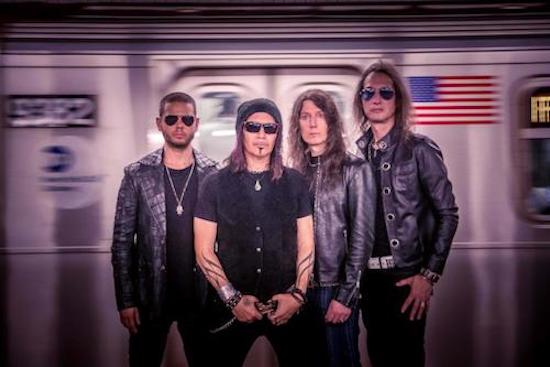 Spread Eagle is back and will release their first album in over 26 years, Subway To The Stars on August 9th through Frontiers Music SRL. The first single, and video,Sound Of Speed, can be viewed below.
"Our primary intention was to go back to the egg. Not to the debut album, but even before then. When we were unsigned, rehearsing in the East Village NYC and just putting our first songs together. We worked every day and night on our dream. We were a gang and no one could tell us we couldn't accomplish something. That's when we were at our rawest and nastiest and the intensity was completely off the meter. Of course, you can nevertruly go back in time, everyone learns and evolves; however, I wanted to remember that feeling of writing razor riffs in those basement spaces in 1989, then add it to current experiences," says founder and bassist Rob De Luca on what fans can expect.
On first single Sound of Speed, De Luca continues, "We wanted something that had a strong sense of propulsion. After that verse riff popped out, the chorus and other sections flowed effortlessly. From very early on in the writing process, I felt this should be the song to reintroduce Spread Eagle. I was happy that Frontiers had that exact same vision for it. As I said above, it invokes the spirit of our inception with some additional skills that we've learned."
Subway To The Stars tracklist:

1. Subway To The Stars
2. 29Th Of February
3. Sound Of Speed
4. Dead Air
5. Grand Scam
6. More Wolf Than Lamb
7. Cut Through
8. Little Serpentina
9. Antisocial Butterfly
10. Gutter Rhymes For Valentines
11. Solitaire

Spread Eagle is:

Ray West – Lead Vocals
Rob De Luca – Bass, Vocals
Ziv Shalev – Guitars
Rik De Luca – Drums, Percussion
For more information, please visit: facebook.com/SpreadEagleNYC