SLAYER'S KERRY KING SAYS HE WAS "INSULTED" BY RICK RUBIN'S RECORD DEAL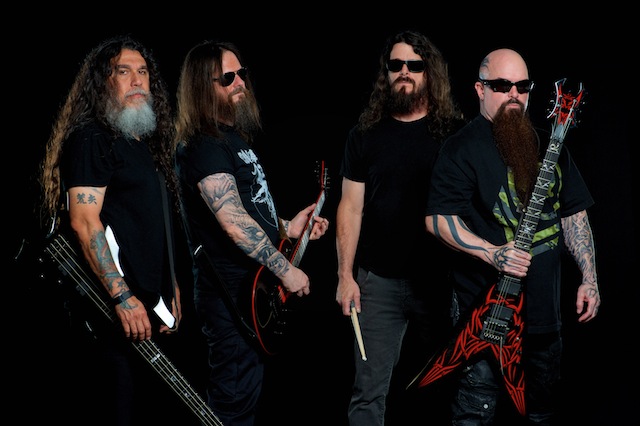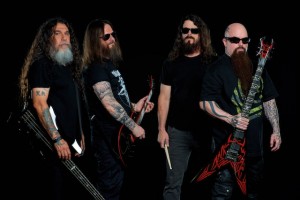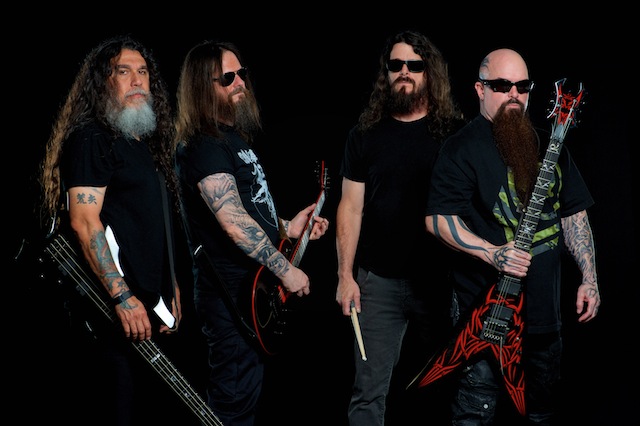 Slayer's split with producer Rick Rubin came after his label offered an "insulting" deal for their 11th album, says guitarist Kerry King.
Repentless, out through Nuclear Blast on September 11th, is their first without Rubin since 1985's Hell Awaits.
Singer Tom Araya says that, despite the perception that the band made the split, it was the producer who cut the connection with his label American Records.
Slayer previously said the switch took place because the band wanted to foster a more direct connection with fans.
But King tells The Metal Hammer Magazine Show's Alexander Milas, "Solidarity is far stronger than jumping ship and going somewhere else. I thought we'd still be on American – but when we got the offer from American, I was insulted. That to me just said, 'Good luck, you're not gonna have good luck here anymore.' So we found our new friends at Nuclear Blast. I think this is gonna be a nice little progression going forward."
Araya adds that Slayer didn't end the 28-year relationship with Rubin. "It was more like he broke the news to us," the frontman says. "When we started this record it was on the pretext that we'd be working with Rick – but things didn't pan out. We've sort of moved on."
Repentless is also the band's first album without late guitarist Jeff Hanneman – and Araya admits some followers have resisted the idea of continuing without the co-founder. "The fans are pretty ruthless, man, and with social media it's bad," he says. "People have opinions. Some are positive, and a lot of them are pretty fucking negative. It's hard to believe – especially considering these people are fans of the band."
But he adds: "Nothing that I or Kerry say will change what some of these people think or feel."
additional source: classicrock.teamrock.com