SLAYER GUITARIST KERRY KING CALLS DEPARTED BAND MEMBER JEFF HANNEMAN "WORM FOOD" IN NEW INTERVIEW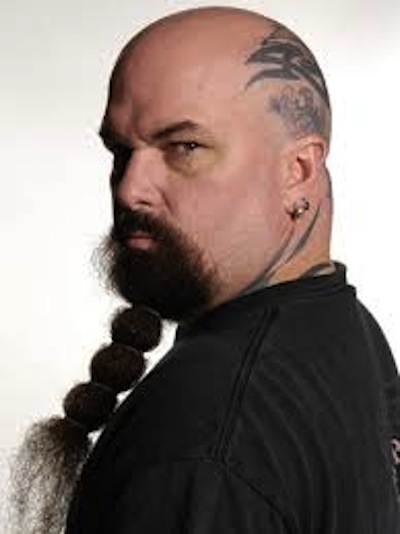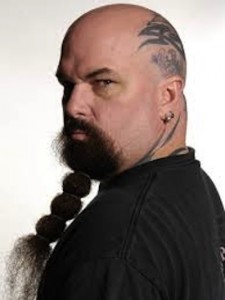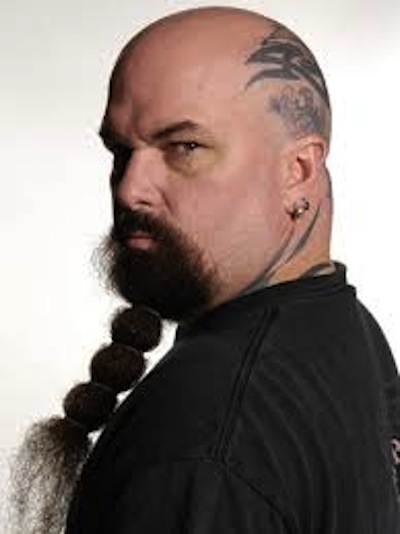 Katherine Turman of The Village Voice spoke with Slayer guitarist Kerry King. Quotes from the interview appear below.
On whether or not he feels the spirit of long-time friend and band co-founder guiding the band:
"Jeff is worm food," King states in his blunt-yet-likable fashion. "When you die you go in the dirt. There is no doubt. Doubt's called agnostic. I'm not agnostic."
Discussing Hanneman's song, Piano Wire, which appears on the band's forthcoming new album, Repentless:
"I didn't know this until Tom [Araya, singer/bassist] told me recently. I didn't talk to Jeff about that song, because I didn't really have to police Jeff. If he wrote it, I was pretty sure it was all right. It was about sometime in World War II, because he was a big World War II history buff. I don't know the exact instance, but apparently the Germans would hang people from buildings by piano wire as a warning to people not to go against them. That's a very general description."
Speaking about Exodus guitarist Gary Holt:
"Holt being in the band has changed my playing, absolutely. Before he was even in my band, I would praise Gary to the guitar press, because I felt it was the Glenn Tipton of our era, meaning that he was overlooked. Even though everyone knew Judas Priest, nobody really talked about Tipton. I thought that was a tragedy, because he was responsible for so many innovations and awesome heavy metal songs and riffs. Now that Holt gets to play with us it keeps me on my toes, because I'm not going to let the new guy kick the old Slayer dude's ass."
Discussing whether Slayer should have carried on after the passing of guitarist Hanneman:
"I'm not a social media guy, because I don't have time for that nonsense; I mean the people who speak nonsense on social media, I'm sure, that when the record comes out, someone will say, 'Oh, it's only half of Slayer. They should have hung it up when Jeff died.' My answer to them is, 'What if AC/DC had hung it up when Bon Scott died?' How much awesomeness would we have missed out on?"
Read Kerry King's entire interview with the Village Voice, here.
Slayer's Repentless is due September 11th. Read more about it here.