METAL ALLEGIANCE ANNOUNCE DEBUT ALBUM TO BE RELEASED ON SEPTEMBER 18TH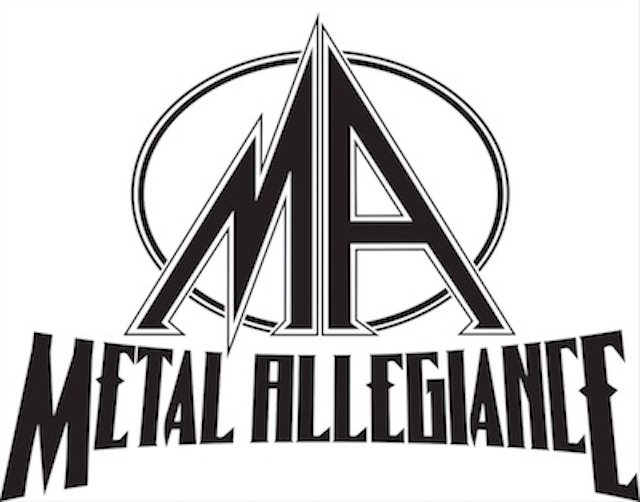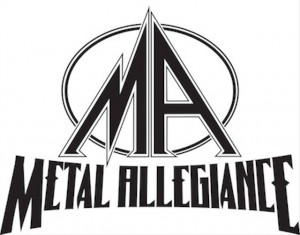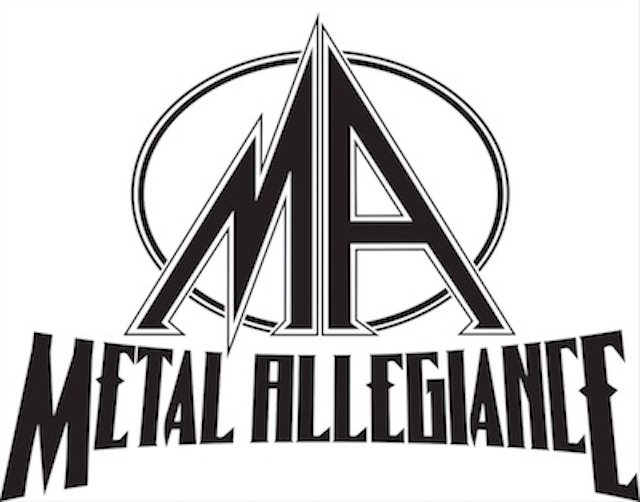 After the recent announcement that Metal Allegiance will be releasing an album of original material, a date has been set for the debut album of the musical collective. The self-titled album is scheduled to be available worldwide on September 18th through Nuclear Blast Entertainment. The album features a collection of hard rock and heavy metal's most notable perfromers. Brought together by principal partner Mark Menghi, Metal Allegiance contains appearances by Philip H. Anselmo, Charlie Benante, Chuck Billy, D. Randall Blythe, Rex Brown, Ron "Bumblefoot" Thal, Phil Demmel, David Ellefson, Alissa White-Gluz, Matthew K. Heafy, Gary Holt, jamey Jasta, Chris Jericho, Andreas Kisser, Misha Mansoor, Mark Osegueda, Tim "Ripper" Owens, dUg Pinnick, Mike Portnoy, Troy Sanders, Cristina Scabbia, Alex Skolnick, Steve "Zetro" Souza and Ben Weinman.
"It's always my pleasure to jam with such esteemed musicians and brothers, and my contribution to this project is further proof of that fact. Hail to all Heavy Metalers the world over!" states Philip H. Aneslmo.
Mike Portnoy adds, "I could not be any more excited or proud of the Metal Allegiance album… it's everything I've always dreamed of and hoped for & 100x more!"
From the blistering opening of album starter Gift Of Pain to the final notes of closer Pledge Of Allegiance, it is clear this collective have created something special. The diversity of the individual tracks is apparent through each musical collaboration. The standard edition CD of Metal Allegiance will feature the nine original songs. A digipak edition will be available that features an all-star tribute to Ronnie James Dio with a cover of his classic song We Rock as well as a 45 minute behind-the-scenes documentary on the making of the album. A double vinyl version will also be available that will feature all 10 songs as well.
D. Randall Blythe adds, "When Lamb Of God asked Alex Skolnick to rip a guest solo on Ashes of the Wake, it was a big deal to us to have one of the legends of our scene play on our record. Much to my amazement, years later he returned the request, and it's an even bigger deal to me to be asked on a peer level to contribute to a project with so many stellar players. I was honored to be chosen – Gift Of Pain rips! Play it LOUD!"
The tracklisting for Metal Allegiance is:
1. Gift Of Pain (Vocals: D. Randall Blythe Lead & Rhythm Guitars: Alex Skolnick Bass: David Ellefson
Drums: Mike Portnoy Additional Lead Guitar: Gary Holt)
2. Let Darkness Fall (Vocals: Troy Sanders Lead, Rhythm & Acoustic Guitars: Alex Skolnick Bass: David Ellefson Drums & Percussion: Mike Portnoy Additional Bass: Mark Menghi & Rex Brown Additional Screams: D. Randall Blythe)
3. Can't Kill The Devil (Vocals: Chuck Billy Lead & Rhythm Guitars: Alex Skolnick Bass: David Ellefson
Drums: Mike Portnoy Additional Lead Guitar: Phil Demmel & Andreas Kisser)
4. Dying Song (Vocals: Philip H. Anselmo Lead & Rhythm Guitars: Alex Skolnick Bass: Mark Menghi
Drums: Mike Portnoy)
5. Scars (Vocals: Mark Osegueda & Cristina Scabbia Lead & Rhythm Guitars: Alex Skolnick
Bass: David Ellefson Drums: Mike Portnoy)
6. Destination: Nowhere (Vocals: Matthew K. Heafy Lead & Rhythm Guitars: Alex Skolnick Bass: David Ellefson
Drums: Mike Portnoy Additional Lead Guitar: Matthew K. Heafy)
7. Wait Until Tomorrow (Vocals: dUg Pinnick & Jamey Jasta Lead & Rhythm Guitars: Alex Skolnick Bass: David Ellefson Drums, Percussion & Additional Vocals: Mike Portnoy)
8. Triangulum
I. Creation
II. Evolution
III. Destruction
(Lead & Rhythm Guitars: Alex Skolnick Bass: David Ellefson Drums: Mike Portnoy Additional Lead Guitar: Misha Mansoor, Ben Weinman, Charlie Benante, Phil Demmel, Matthew K. Heafy & Ron "Bumblefoot" Thal)
9. Pledge Of Allegiance (Vocals: Mark Osegueda Lead & Rhythm Guitars: Alex Skolnick Bass: David Ellefson
Drums: Mike Portnoy Additional Lead Guitar: Charlie Benante, Gary Holt & Andreas Kisser)
10. We Rock (Deluxe Edition Only) (Vocals: Mark Osegueda, Chris Jericho, Tim "Ripper" Owens, Alissa White-Gluz, Chuck Billy &
Steve "Zetro" Souza Lead & Rhythm Guitars: Alex Skolnick Bass: David Ellefson Drums: Mike Portnoy Additional Lead Guitar: Andreas Kisser, Phil Demmel & Gary Holt)