SCORPIONS TO RELEASE THEIR 19TH STUDIO ALBUM, "RETURN TO FOREVER" ON 9/11, NORTH AMERICAN TOUR DATES ANNOUNCED STARTING IN SEPTEMBER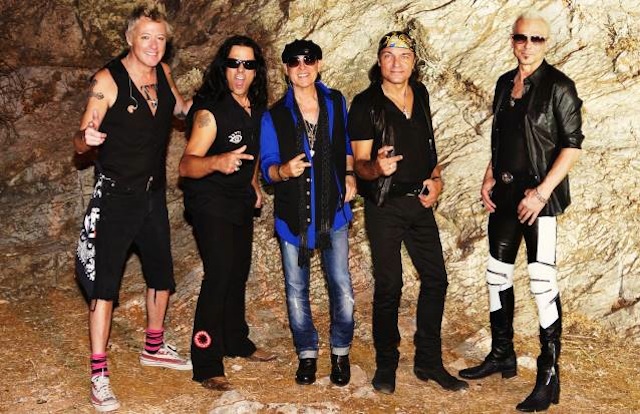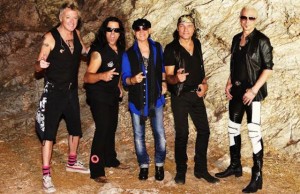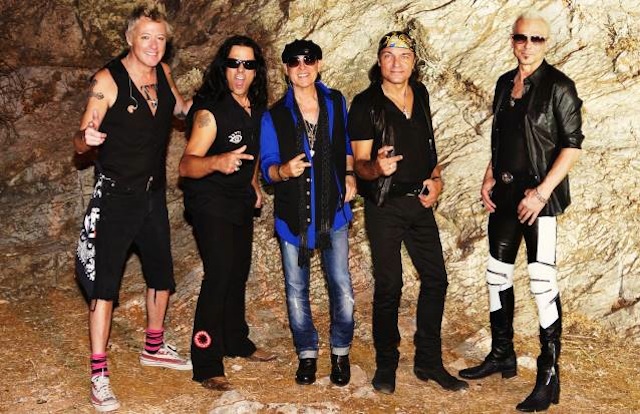 The most successful export from continental Europe with more than 100 million records sold, Scorpions are celebrating 50 years of rock with the release of their 19th studio album, Return To Forever (Sony Music/Legacy Recordings), on September 11th.
Produced by their two favorite Swedes, Mikael Nord Andersson and Martin Hansen (Sting In The Tail, MTV Unplugged), the 19-song collection will be available in various formats including digital, Deluxe CD, and vinyl. The North American configuration boasts three exclusive tracks alongside four bonus tracks previously available only in specific territories, full tracklisting below. The first single, We Built This House releases digitally on July 3rd, and will be available to fans as an instant-grat for the album preorder, available at Amazon and iTunes. Scorpions embark on a 16-city North America tour this fall (dates follow), more information on the dates and new release can be found at the-scorpions.com.
"We have been overwhelmed with the amazing response to our new album across the globe and can't wait to finally release Return To Forever in North America" said Klaus Meine. "We have always had such a special connection with our incredible fans and are so excited to get them the new album and return to play live this fall."
Scorpions have also launched an official D2C store with exciting offerings for fans featuring brand new t-shirt and sweatshirt designs coupled with the CD and Vinyl versions of Return To Forever. Also included in each bundle is an exclusive "fanified" poster that will feature every fan's name on it who pre-orders Return To Forever through the D2C site by August 14th. Visit here for more details.
Return To Forever celebrates a spectacular global return for Scorpions as the album is already available in many parts of the world breaking and remaining in the Top 10 in multiple markets including Finland, France, Germany, Greece (#1), Hungary, Japan and Switzerland, with continued chart activity in Austria, Belgium, Czech Republic, Holland, Italy, Poland, Portugal, Spain, Sweden, Switzerland and the U.K.!
When Klaus Meine (vocals), Rudolf Schenker (rhythm guitar) and Matthias Jabs (lead guitar) conceived this record, the idea was to revisit their past, recording updated outtakes and unfinished song ideas from their most famous 80's sessions. Mathias Jabs explains, "There had been quite a few unused songs over the years that were really good, but in the end didn't make the cut back then due to the limited space on vinyl. We focused on eight songs, which were partly finished which we then recorded from scratch. During the work, new song ideas were added. We were having so much fun we suddenly found ourselves in the middle of the songwriting process once again. And in the end, it turned out to be a brand-new Scorpions album after all."
Return To Forever includes first single, We Built this House, – capturing all the elements that make for the signature Scorpions sound, luring verses with an anthemic chorus – purists will be thrilled. Additional selections include the sweeping House Of Cards, Eye Of The Storm – a track, that transports a notion of the unbelievable dynamic and joy of playing, characterizing Scorpions' stage performances. In the end, "it tells our story" said Klaus Meine. "We've built this house called Scorpions brick by brick and often quite arduously. From the first days in Hannover, the first concerts abroad, until this very day. We've weathered severe storms, but the house withstood everything, turned out to be weatherproof and stable. However, building the house was never just cumbersome, but joyful as well. The joy of music, the joy of having experienced and still experiencing it all, the joy of – and the thankfulness for – the fan's affection."
Return To Forever track listing:
1. Going Out With A Bang
2. We Built This House
3. Rock My Car
4. House Of Cards
5. All For One
6. Rock 'N' Roll Band
7. Catch Your Luck And Play
8. Rollin' Home
9. Hard Rockin' The Place
10. Eye Of The Storm
11. The Scratch
12. Gypsy Life
13. The World We Used to Know
14. Dancing With The Moonlight
15. When The Truth Is A Lie
16. Who We Are
17. Crazy Ride (exclusive)
18. One And One Is Three (exclusive)
19. Delirious (exclusive)
The fact that the 50th band anniversary was coming up, hit Rudolf Schenker rather accidentally: "Not long ago I found an old cash account book of my mom's, in which she meticulously recorded the earnings and expenses of the band from fifty years ago. My parents had lent me the money for the first equipment back then, so they kept a of record of my earnings so I could pay them back in installments. Fifty years is a long time for a working band. Apart from us, only the Rolling Stones, the Beach Boys and The Who have managed to do it. So the timing for the new album is perfect; We're celebrating half a century of Scorpions with the record and the upcoming tour."
Scorpions Return to Forever 50th Anniversary Tour, featuring longtime members Klaus Meine, Rudolf Schenker and Matthias Jabs, alongside James Kottak (drums) and Paweł Mąciwoda (bass), kicks off in May 2015 with dates in four continents. For these milestone shows, Scorpions have built a career-spanning setlist of Scorpion's hits, anthems, ballads and vintage classics. North American dates also feature special guests Queensryche.
September:
10 Boston, MA Blue Hills Bank Pavilion
12 Brooklyn, NY Barclays Center
13 Gilford, NH Meadowbrook
16 Moncton, NB Canada Moncton Coliseum
18 Toronto, ON Canada Molson Canadian Amphitheatre
19 Montreal, QC Canada Bell Centre
22 Columbus, OH LC Pavilion
23 Cleveland, OH Jacobs Pavilion at Nautica
25 Windsor, ON Canada Caesar's Windsor TBA
26 Chicago, IL Allstate Arena
29 Denver, CO Fiddler's Green Amphitheatre
October:
1 San Jose, CA SAP Center
3 Los Angeles, CA The Forum
6 Santa Barbara, CA Santa Barbara Bowl
7 Las Vegas, NV Hard Rock Hotel
9 Seattle, WA ShoWare Center
Scorpions remain a band able to attract masses of new fans at any given time. A fact that surprises even the musicians themselves, as they gladly admit. "It's really remarkable", says Rudolf Schenker, for example, "how well and mostly unharmed we've survived those years, in which our kind of music seemed to have gotten out of style completely. When the grunge wave hit the shore, we simply went to Asia to tap new markets and gain new fans. We were able to continue playing and keep on winning new friends for our music."