SLAYER REVEAL "REPENTLESS" COVER ART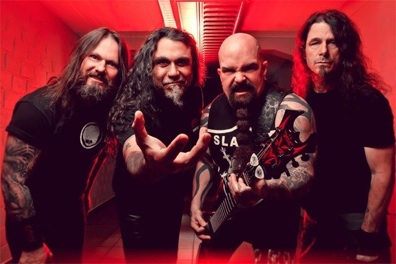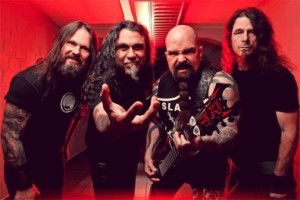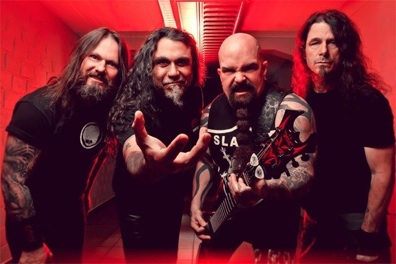 Today, Slayer unveils the album artwork for its 11th studio album, Repentless, due out September 11 through Nuclear Blast. The artwork was created by Brazilian artist Marcelo Vasco in collaboration with the band's Tom Araya and Kerry King.
"We had a number of submitted ideas for the cover artwork," said Araya, "and we felt Marcelo's was the best. We made some suggestions and the result is an awesome album cover."
The band also announces that the album's title and first official track will be available digitally virtually everywhere around the globe this Friday, June 19th.
Repentless is my Jeff tribute," said Slayer's Kerry King. "I call it the 'HannemAnthem.' It's my perspective of Jeff's perspective, it's what I think…if Jeff wrote a song for himself, Repentless would be it." Click here to read the lyrics.
Repentless is Slayer's first new studio album since 2009's critically-acclaimed, Grammy-nominated World Painted Blood. Slayer will tour extensively to support the release of the album, and will headline this summer's Rockstar Energy Drink Mayhem Festival that begins July 26 in San Diego, CA. Click here for the full itinerary.