SLASH TO RELEASE "LIVE AT THE ROXY 25.9.14" ON 3LP, 2CD, DVD AND BLU-RAY ON JUNE 15TH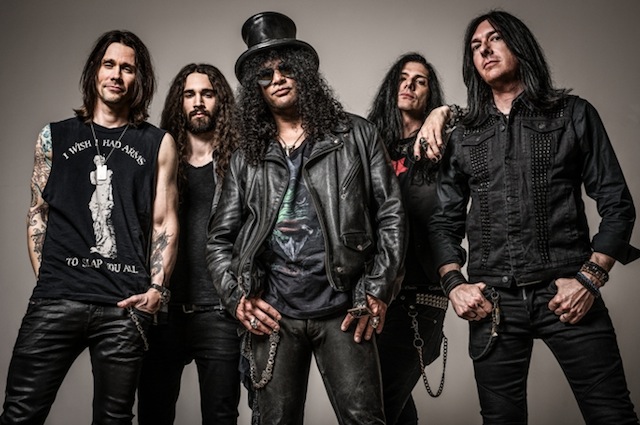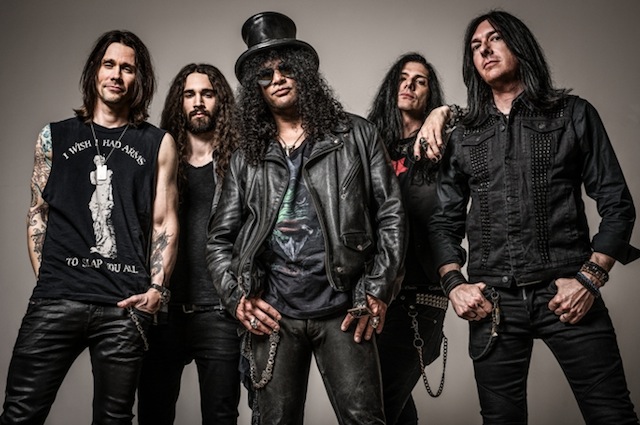 On September 25th, 2014, shortly after the release of their World On Fire album, Slash featuring Myles Kennedy & The Conspirators took the stage at the legendary Roxy Theatre on Sunset Strip in West Hollywood.
The atmospheric venue, steeped in rock history, gave fans a brilliant opportunity to experience the band up close as they delivered a set packed with more recent solo tracks, including several from the new album, and classics from Slash's earlier career with Guns N' Roses and Velvet Revolver. The intimate setting inspired the band to deliver a scintillating, dynamic performance, due for release on June 15th on 3LP set, as well as 2CD, DVD and Blu-ray.
Live At The Roxy 25.9.14 track listing:
1. Ghost
2. Nightrain
3. Back From Cali
4. You Could Be Mine
5. Rocket Queen
6. Bent To Fly
7. Starlight
8. You're A Lie
9. World On Fire
10. Anastasia
11. Sweet Child O' Mine
12. Slither
13. Paradise City
Additional tracks:
1. Stone Blind
2. You're Crazy
3. Wicked Stone
4. 30 Years To Life
Slash featuring Myles Kennedy & The Conspirators will begin Spring tour dates on April 25th in Orlando, Florida and wrapping up on May 24th in Dallas, Texas. See their entire tour itinerary here.