SLASH RELEASES CLIP FROM THE FORTHCOMING "LIVE AT THE ROXY 9.25.14" OUT ON JUNE 16TH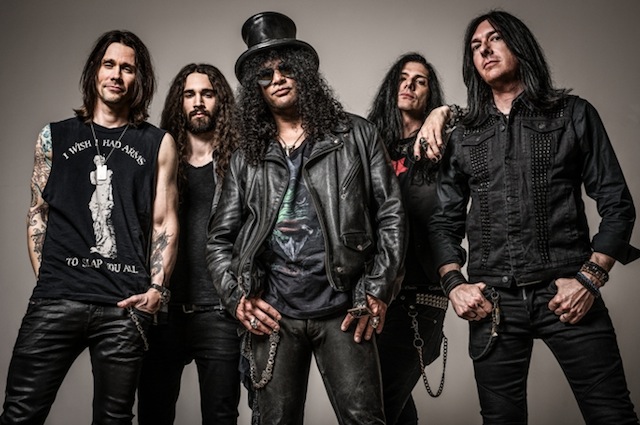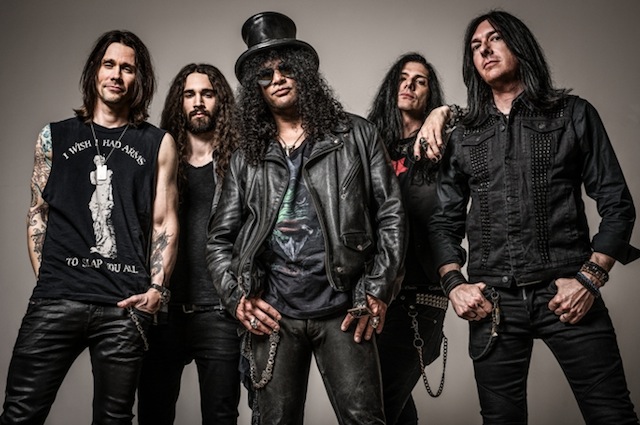 On June 16th, Eagle Rock Entertainment will simultaneously release Live At The Roxy 9.25.14 by Slash featuring Myles Kennedy & The Conspirators on DVD, Blu-ray, 3LP, 2CD, and digital formats [Pre-book Order Date May 22, MSRP $19.98 Blu-ray, $14.98 DVD, $17.98 2CD, $34.98 3LP].
Shortly after the release of their World On Fire album (their second collaborative effort), guitarist extraordinaire Slash took the stage with Myles Kennedy (of Alter Bridge fame) & The Conspirators at the legendary Roxy Theatre on Sunset Strip in West Hollywood. A staple of rock history that helped birth countless bands, including Guns 'N' Roses, the atmospheric venue gave fans a brilliant opportunity to see the band up close as they delivered a set packed with recent solo tracks, including several from the new album, and classics from Slash's days with Guns 'n' Roses and Velvet Revolver: Ghost, Back From Cali, World On Fire, Sweet Child O' Mine, Anastasia, Paradise City, Slither, Nightrain, and many more. The intimate setting inspired the band to deliver a scintillating, dynamic performance that is brilliantly captured on Live At The Roxy 9.25.14.
Slash's guitar prowess paired with the raw energy of Myles Kennedy & The Conspirators proves a truly potent live force and Live At The Roxy 9/25/14 sets the benchmark for high octane rock n roll shows.
Watch Bent to Fly, from this release, below.
To learn more about this release, please click here.