SLASH ON THE POSSIBILITY OF NEW GUNS N' ROSES MATERIAL, "I THINK EVERYBODY THINKS IT'S A GOOD IDEA"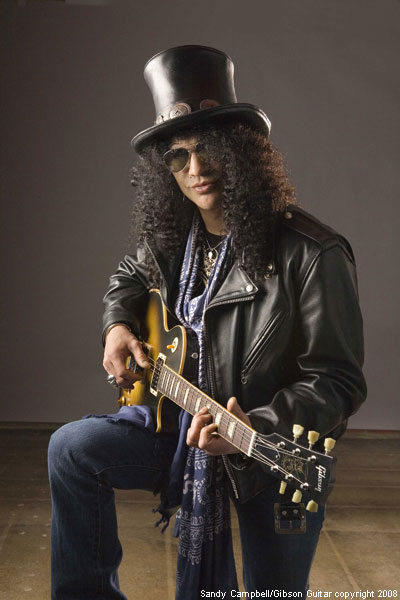 Scott Munro of Classic Rock Magazine reports:
[Guitarist] Slash says that he thinks that everyone in the Guns N' Roses camp would like to make a new studio album, but due to their touring commitments, they haven't had the chance to sit down and plan it out yet…
…And while Slash says "there's no shortage of ideas from everybody involved" they still have to properly plan out their future movements.
He tells the upcoming issue of Classic Rock magazine, "When Guns N' Roses started doing its thing on the Not In This Lifetime tour, then the kind of writing I was doing was actually more tailored towards Guns, because that was the environment I was in.
But, then we took the break and I started thinking about doing the Conspirators record…
…With Guns, we've just started to touch the surface of what that's going to all be, so I haven't really fallen into that groove yet. Right now, there's more of a question mark around that than with Conspirators.
Asked if he's started to write material for a new Guns N' Roses album, Slash replies, "Well, it's not been announced because there's nothing official, so there's nothing to talk about.
I think everybody thinks it's a good idea, and everybody would like to do it. There's no shortage of ideas from everybody involved, but we've been so busy on the road there hasn't really been time to go in and sit down and go, 'Okay, we're going to make a record.'"
Read more at Classic Rock.
source: Classic Rock via loudersound.com