AEROSMITH GUITARIST JOE PERRY SAYS THE BAND WILL CELEBRATE THEIR 50TH ANNIVERSARY WITH A LAS VEGAS RESIDENCY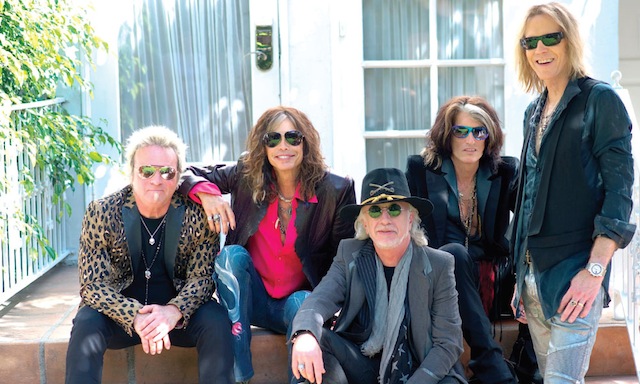 Aerosmith's Joe Perry has seemingly confirmed that Aerosmith will undertake a Las Vegas residency next year to mark their 50th anniversary.
The iconic band, led by Steven Tyler, will celebrate 50 years together in 2019 – having first joined forces in 1970. [Dana's note: I think this only adds up to 49?]
Appearing on SiriusXM's Beatles channel earlier this week, guitarist Perry confirmed that they're gearing up for a lengthy Vegas stint next year.
"We're going to be doing a residency in Vegas starting next spring", Perry said. "What we want to do is something that I haven't seen before… just downsizing our live show, just playing in a smaller place. We want to do something different. We're in the middle of the production now. What we're talking about is having an experience that you wouldn't be able to see on a regular Aerosmith tour."
Describing what to expect, he explained, "I feel like we've been out of the wind for a while and it seems like it would be a really cool thing to bring some of the history back.
The production is gonna look like that. But without losing what we are: a hardcore rock and roll band. We're having almost weekly conversations about the production and how we're gonna keep it true and honest to the heartbeat of the rock and roll that we play but still add an element that people will want to see.
I haven't been this excited about a project with Aerosmith in quite a while."
It's expected that the full details of the Las Vegas residency will be revealed next Wednesday, August 15 when Aerosmith perform on the Today show.
additional source: nme.com