SIXX:A.M. ANNOUNCES THIRD ALBUM, "MODERN VINTAGE," SINGLE "GOTTA GET IT RIGHT" POSTED ONLINE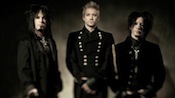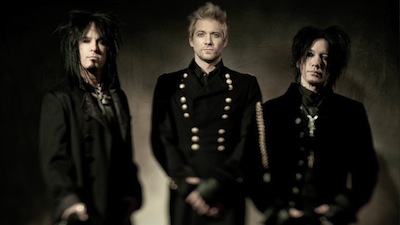 The long-awaited third release from SIXX:A.M., the band comprised of James Michael (vocals), DJ Ashba (guitar) and Nikki Sixx (bass) is entitled Modern Vintage. Produced by James Michael, the album will be available on October 7th with the first single Gotta Get It Right on iTunes now. Watch the video below.
Says bassist Nikki Sixx, "Like our favorite bands from the 1970s, Sixx:A.M. is rooted in songwriting, musicianship and lyrics – three core elements that helped to define that era. Sixx:A.M. has taken even more pages from this book on Gotta Get It Right and the rest of Modern Vintage, having hopefully created a record that demands to be discovered again and again."
Watch the band discuss the new album in the first of several upcoming behind-the-scenes webisodes at www.sixxammusic.com.
Shares vocalist James Michael, "On the first two albums, Sixx:AM established a musical freedom that few bands get to enjoy. Gotta Get It Right is clearly a birth child of that creative freedom and an exciting next step for us as our goal was to create something which confounds both expectation and categorization". Adds guitarist DJ Ashba, Gotta Get it Right is a great example of how Sixx:AM has set out to celebrate the music that has influenced us over the years and we truly feel we've made a genre defying album with Modern Vintage."
Modern Vintage Track Listing:
1. Stars
2. Gotta Get It Right
3. Relief
4. Get Ya Some
5. Let's Go
6. Drive
7. Give Me A Love
8. Hyperventilate
9. High On The Music
10. Miracle
11. Before It's Over
SIXX:A.M.'s previous two albums, The Heroin Diaries and This Is Gonna Hurt – both of which were accompanied by books of the same name – have sold over 600,000 copies and spawned 2 number one radio singles, Life Is Beautiful and This Is Gonna Hurt.
SIXX: A.M. on the web: