SINGER TOM KEIFER DISCUSSES RE-RELEASING A DELUXE VERSION OF HIS SOLO RECORD, ROCK MUSIC, PRINCE AND CINDERELLA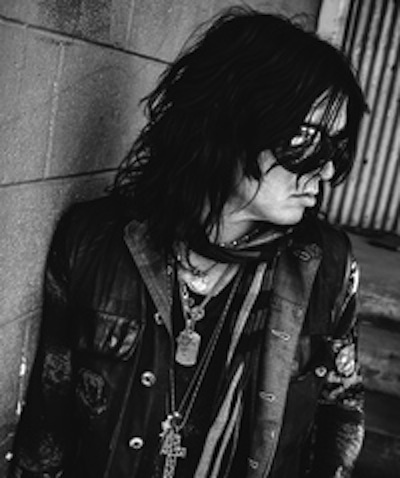 Rock Revolt spoke with former Cinderella frontman, Tom Keifer. Excerpts from the interview appear below.
Rock Revolt: Why did you decide to re-release a deluxe version of your solo record?
Tom Keifer: I remember looking at it and thinking that a lot of cool things have happened since the release of this record. And a lot of special people have come into my life, starting with the band…So, my wheels started turning, and there have been a lot of things that we have wanted to do in the course of the years we have been touring: we want to record the new band; there are a couple songs we want to record, and we've been wanting to do a documentary of the band. And, Tammy Vega, who travels with us a lot, was sitting next to me when I opened this gift. I thought, "Now we can do that documentary because she had so much great footage of us. So, we decided to do a commemorative special deluxe edition, including all of those elements. This new amazing artist whose done a twenty page book, completely different from the original package, with unique illustrations to bring each song to life; it's very cool stuff. And, we hired Vance Powell, a producer who has worked with Jack White and Chris Stapleton. He's worked with Ebb King, so he's a very versatile producer. So, we brought him in about a month ago to Nashville, and we went to Southern Ground Studio and recorded some new tracks with the new band and with Vance producing. And we brought Tammy in, and she had cameras sitting all around the studio. So, part of the documentary is going to be a very inside look at the creation of those tracks as we are recording them. Literally, Tammy was in the vocal booth with me; it was all very cool. So, the package will include the new artwork, the new tracks recorded with the new band, the documentary, and that DVD will also include all of the music videos and a bunch of extra footage that Tammy shot along the way. She's considered the eighth member of our band because she's with us so much on the road. So, that's what the deluxe set is all about. And it will be above and beyond what most deluxe sets are, since we're including a lot more things that normally aren't, and we're going to lengths that are not normally gone to. But, we feel that it's been a very special couple of years that this group of people has come through together. The songs we recorded – we are not announcing what they are yet. It's kind of the same way that the band, with the release of the record, brought the band into our world, brought Tammy into our world. The songs are kind of the same thing. They have been inspired by and been a part of the release of The Way Life Goes. We will be announcing what those are soon.
Rock Revolt: What do you think of the current state of rock music today?
Tom Keifer: Well, you know, I get asked this from time to time, and it's always the infamous question of, "Well, is rock dead?" and that sort of thing. And I don't think rock will ever be dead as long as there are kids in a garage playing rock and roll, ya know, rock and roll is a spirit. It's a rebellion thing that you can't stop people from wanting to play or listen to. I think that, sadly, from the industry standpoint, you don't hear a lot of diversity in rock anymore. I think that rock formats are very narrow in sonics and dynamics. I remember when we put our records out in the 80s, and with Cinderella, you could take a song like Coming Home to rock radio, and it would be a ballad. Or you could take a screaming rock song, and it would play. It was more diverse. Now it seems more like it has to be this sound, and I don't like the narrowness of it. I grew up in the 70s, and rock stations in Philadelphia that I grew up listening to played all kinds of rock: country rock, like Linda Rondstadt and the Eagles next to Black Sabbath and everything in between on the same station. And I just think that's a healthier place for music and radio and formats to be so that people get more diversity and turned on to things. As a result of that, I had a lot of ingredients to put into my soup when I became a writer and an artist, because I had everything to listen to and was exposed to. I love all of the bands from the 70s, like Fleetwood Mac, Led Zeppelin, Rod Stewart, and all of them. It was an incredible time in music. We had progressive bands like Kansas, Rush, and Yes. You'd hear all of them on the same station, and I don't think it's a healthy state right now that rock is in. It's too narrow. I listen to Top 40 radio because I don't like everything I hear on Top 40, but I like the diversity on Top 40. You'll go from Mumford and Sons to Taylor Swift to Bruno Mars, so you hear more of a variety, which to me, is more inspiring, and then I get hit from left field with a band like Imagine Dragons, who I love. Elle King is another one I love, and on Exes and Oh's, her voice is so great, and Vance actually mixed that track for her. So, when we were talking about working with him, I listened to some of the tracks he had worked on, and I put on the headphones and was like, "Oh, man, I love this track." I like diversity. I don't think rock is dead, I think that some of the formats and components of the industry are trying real hard to kill it, but they'll never stop people from writing it, playing it, and wanting to listen to it.
Rock Revolt: Are you a Prince fan?
Tom Keifer: Prince? Loved Prince. I feel Prince, to me, we're about the same age, and so I considered him the King of my generation. We grew up at the same time in the 80s, around the same age, and of all the artists, hard rock to pop, to me, he was ten steps above everybody. He was the King of that generation, and nobody touched him. It was a very sad day to me, particularly him being so young. We've lost a lot of greats lately, but I don't think anyone saw that coming, and it's hard to imagine a world without Prince for me, personally, because I just loved him. I really did.
Rock Revolt: Anything coming new with Cinderella? I've got to ask that. Do you guys still communicate?
Tom Keifer: No, no. Not at the moment. We are on extended hiatus, my friend.
Rock Revolt: Do you guys talk at all?
Tom Keifer: Not a whole lot, no.
Rock Revolt: …Is Cinderella done?
Tom Keifer: Well, the truth of the matter is, there have been some issues with Cinderella within the ranks of Cinderella for years now. Going back decades. They came to a head in 2012. We took some pretty extreme measures to right the ship and fix things, and we made a pact as a band in 2012 that we would not do anything as a band until the issues were resolved. That's how much it came to a head. The issues are unresolved, so that's all I can say about that.
Read more at Rock Revolt Magazine.
source: rockrevoltmagazine.com