GUITARIST STEVE VAI TO LAUNCH ANNIVERSARY ALBUMS "MODERN PRIMITIVE" AND "PASSION AND WARFARE" ON JUNE 24TH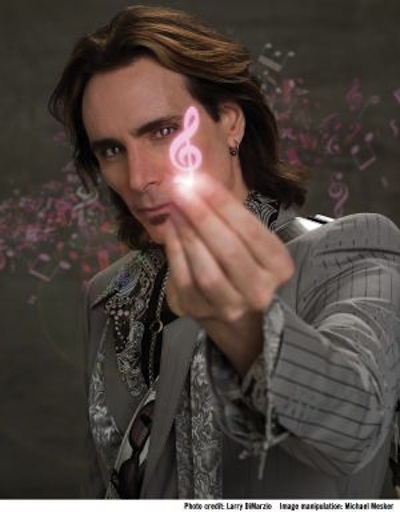 Steve Vai will launch his 25th anniversary collection containing his two albums Modern Primitive and Passion And Warfare on June 24th.
The 2CD pack is a collection of classic songs and previously unreleased material. Modern Primitive includes works-in-progress the guitar virtuoso penned following the release of his debut album Flex-Able in 1984 – which he has completed especially for the release.
The pack includes a bonus remastering of his 1990 record Passion And Warfare. Vai will also celebrate the 25th anniversary of this release with a world tour later this month, in which he'll perform the album in full.
Vai says, "Performing this record from top to bottom, with some very special surprises in the works, is something I've always dreamed of doing. There are songs here I've never performed before, and I'm delighted that 25 years after its release, I feel as though my guitar chops are as much up to the task as ever before."
Modern Primitive and Passion And Warfare can be pre-ordered at Amazon.
Modern Primitive tracklist:
1. Bop!
2. Dark Matter
3. Mighty Messengers
4. The Lost Chord
5. Upanishads
6. Fast Note People
7. And We Are One
8. Never Forever
9. Lights Are On
10. No Pockets
11. Pink and Blows Over: Part 1
12. Pink and Blows Over: Part 2 (Mars Attack)
13. Pink and Blows Over: Part 3 (Jazzbo Paddle-foot)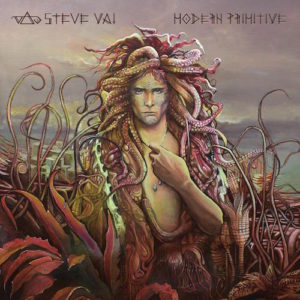 Steve Vai Passion and Warfare 25th Anniversary Edition tracklist:
1. Liberty
2. Erotic Nightmares
3. The Animal
4. Answers
5. The Riddle
6. Ballerina 12/24
7. For Love Of God
8. The Audience ls Listening
9. I Would Love To
10. Blue Powder
11. Greasy Kid's Stuff
12. Alien Water Kiss
13. Sisters
14. Love Secrets
15. Lovely Elixir (Bonus)
16. And We Are One (Bonus)
17. As Above (Bonus)
18. So Below (Bonus)