SINGER RON KEEL RECOUNTS HIS DAYS IN STEELER AND WHAT IT WAS LIKE HAVING KISS' GENE SIMMONS AS AN ALBUM PRODUCER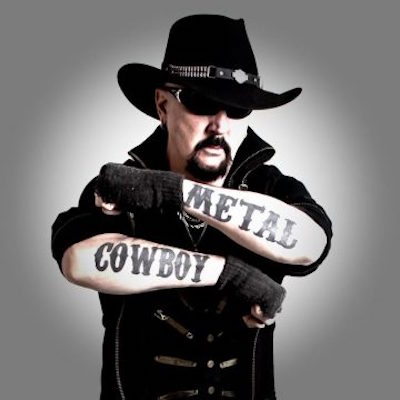 Ruben Mosqueda of Sleaze Roxx spoke with vocalist Ron Keel. Excerpts from the Q&A appear below.
Sleaze Roxx: When you set out to record the Steeler album, had the vocals, bass and drums been recorded prior to Yngwie [Malmsteen] coming on board?
Ron Keel: Contrary to what people might think, we were all in fact in the studio together through the recording of Steeler. I have heard people say that we had everything recorded prior to Yngwie [Malmsteen] joining the band, but that wasn't the case. We were all present at Prairie Sun Studios [in Cotati, California] with producer Mike Varney [Shrapnel Records owner].
Sleaze Roxx: Refresh my memory as to how Yngwie got involved.
Ron Keel: Mike [Varney] invited me over to his place and he was adamant that we needed to make a change at guitar [before we recorded the Steeler album]. We were at his apartment listening to a bunch of tapes — no thousands of cassette tapes [laughs]. He had selected a few cassettes with players that he felt were appropriate for Steeler. There was one in particular that he felt was "out of this world" and that was Yngwie Malmsteen. We must have listened to a thousands tapes that day [laughs].
When we put in Yngwie's tape, there was something different, something special, obviously. Yngwie has something that most guitarists can only dream about. He was special. It was right then and there that we began the process to get him to America to join Steeler. We just needed to wait until he was "legal" to sign the recording contract. By that, I mean we were awaiting Yngwie to obtain his "green card."
Sleaze Roxx: How did Steeler come to an end? That obviously opened the door for the formation of Keel and the debut album 'Law Down The Law.'
Ron Keel: [long pause] It was obvious to me once Yngwie left that I wasn't going to be able to take the next step if I called it "Steeler." It was a band, my name, my dream and my vision. I saw all my friends, their bands and my contemporaries getting signed to labels and I wasn't. It was because Steeler's line-up was "unstable." It didn't matter how great the product was after Yngwie left, there was this perception that Steeler was unstable.
I wanted to take my career to the next level and the logical step was to call it "Keel." I set out to build a band on my dream and my vision of what a commercial hard rock band in the '80s would be. I wanted to create the band I wanted to see and the band that I wanted to be in. I ruled Keel with an iron fist. We had only been together a couple months and we were packing clubs and then came the record deal [A&M] and working with Gene Simmons. Keel had two albums out in the span of six months [Lay Down the Law and The Right to Rock]. The floodgates opened. We were on MTV, on the cover of magazines and on a national tour.
Sleaze Roxx: Was [Gene] Simmons a "slave driver" in the studio?
Ron Keel: No, not at all [laughs]. You'd think as a producer, you ought to be because you're in charge [laughs]. I was waiting for him to blow the whistle and crack the whip. "Slave driver" is what I expected because we were producing a major label album. That being said, no one has been a bigger slave driver on Ron Keel than Ron Keel. I'll whip myself into shape.
What I took from those sessions working with Gene was how to make great sounding records. When you think of Gene, you think of the make-up, the money and the girls… I hate to blow his cover but behind all that is a guy that loves music. Gene loves all music; not just rock 'n' roll. He has a deep respect and appreciation for rock n' roll history. I love his ability to write the perfect anthem and his ability to put the pieces of the puzzle together. I write and record and Gene Simmons is still on my shoulder helping me and coaching me through the process 30 plus years later.
Keel will be participating with the 2018 Monsters of Rock Cruise. Says Keel, "We're beyond excited to be part of next year's Monsters of Rock Cruise. I think people think that Keel has disbanded, but we haven't. We just haven't been active."
Read more at Sleaze Roxx.
source: sleazeroxx.com