SINGER PHIL LEWIS LEAVES L.A. GUNS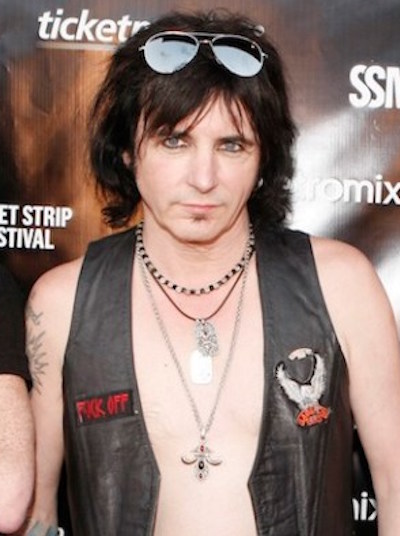 Singer Phil Lewis has posted the following message on L.A. Guns' Facebook page:
"Dear friends and fans. With a heavy heart I have to inform you that as of Jan 1, 2017 I will no longer be a member of this line up. I feel I have gone as far as I can in this band, and unless I get out and focus on myself, and something new that has a future, I'm going to stagnate. For the last five years I've been enthusiastic to record a new record, Hollywood Forever really recharged my batteries and made me feel very proud to be in this band, but it feels like so long ago now. At this stage I want to walk away with at least a little dignity.
I want to thank you all for your solid support throughout the last 15 years. We've had the pleasure and honor of playing so many wonderful countries, and I've always made a point of getting out and meeting some of the best, most loyal fans in the business. Your smiling faces will always be a huge part of my adventure, and I want to say Thank You, Thank You, Thank You from the bottom of my heart. What's the point of making records or playing shows if you don't have fans for feedback, and I feel blessed to have so many cool people who treasure the music as much as I do as a part of our fan base.
I will continue writing, recording, and performing in the future. I have some solid plans, and I'm also open to where fate will take me on my musical adventure, and I sincerely hope if I'm anywhere near you, you'll come out and say hi and hear what I'm doing. I love rock and roll, it's been my religion and salvation for many decades, and I feel the fire burning in my soul to do more. I have no plans on slowing down or retiring anytime soon, so please don't be sad.
Wish me luck and please stay in touch. Goodbye.
Philip Lewis"
In related news, Frontiers Music/SRL announced that former L.A Guns bandmates, Phil Lewis and Tracii Guns, had been signed to the label and would be releasing a brand new album in the summer of 2017. Since that initial announcement, a little over two months ago, no further details have been released about the project.