SINGER PHIL LEWIS AND GUITARIST TRACII GUNS TO RELEASE NEW MATERIAL NEXT YEAR WITH A SELECT GROUP OF LIVE SHOWS ANNOUNCED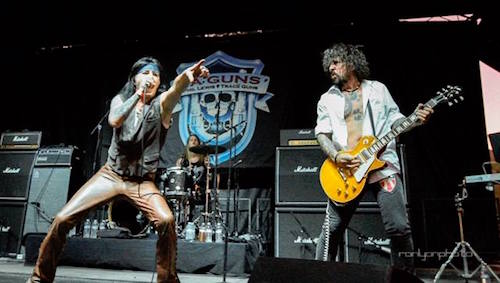 Frontiers Music Srl is delighted to welcome the reunion of Tracii Guns And Phil Lewis as L.A. Guns to the label for the release of a brand new album set for release in the summer of 2017.
After a nearly 15 year break, Philip Lewis and Tracii Guns are back together for another chapter in their partnership that began in 1986, four years after Tracii formed L.A. Guns in 1982.
Their writing partnership spawned classic L.A. Guns songs such as Sex Action, Never Enough, Electric Gypsy, The Ballad Of Jayne, and countless more in an impressive catalog of fan favorites. The last time Lewis and Guns joined forces was back in 2000 with legendary producer Andy Johns for the making of what would become Waking The Dead-an album that went on to receive tremendous critical acclaim and proved that their musical partnership was every bit as strong as the early days with all-killer-no-filler songs including Don't Look At Me That Way, Hellraisers Ball, and The Ballad.
"I think we owe it to our fans who have stuck with us during the many ups and downs of the band's long and checkered career," says Lewis. "Tracii and I have written the songs to the soundtrack of many people's lives, and I think it's definitely worth investigating to see if the magic is still there."
As for Guns, he's been compiling song ideas over the last year and promises this one will be one of the band's heaviest records, simply stating, "It's good to be home."
The band has already confirmed a bunch of UK shows in early 2017 and two shows at the legendary Whisky A Go-Go in Los Angeles, CA with more surprises to be announced soon.
L.A. Guns tour dates for the US & UK:
March:
3. Los Angeles, CA, Whisky A Go Go
4. Los Angeles, CA, Whisky A Go Go
10. Belfast. Limelight2.
11. Phewelli. HRH fest.
12. Swansea. Scene
16. Bristol. Bierkeller.
17. Basingstoke. Stage.
18. Wolverhampton. Civic.
20. Doncaster. Diamond.
22. Sheffield. Academy2.
23. Edinburgh. La Belle Angele.
24. Glasgow. ABC2
25. London. Academy2
Follow L.A. Guns online:
facebook.com/LAFknGuns
facebook.com/traciiguns
facebook.com/philip.lewis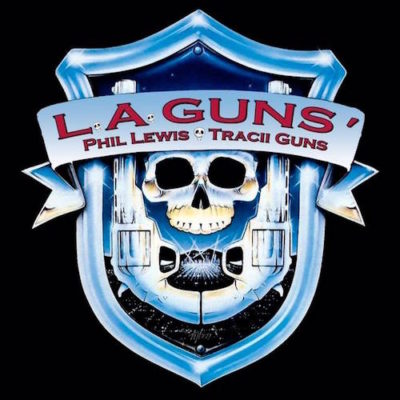 Photo Credit: Ron Lyon