SINGER MICHAEL MONROE DISCUSSES THE POSSIBILITY OF A GUNS N' ROSES REUNION, SAYS "IT WOULDN'T MAKE ANY SENSE UNLESS SLASH AND AXL WOULD RECONNECT AND REALLY GET INTO A NEW KIND OF THING"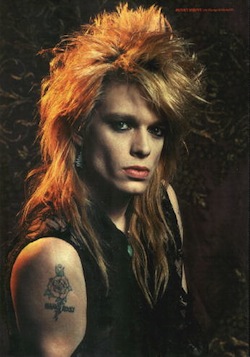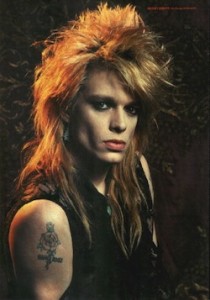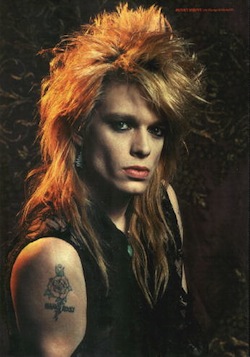 Former Hanoi Rocks singer Michael Monrone was a recent guest on Eddie's podcast.
While Monroe was discussing the likelihood of a Hanoi Rocks reunion, he took took the opportunity to comment about the possibility of a Guns N'Roses reunion. Here is what he had to say (transcribed by blabbermouth.net.
"Reunions suck. People ask me, 'Do you think Guns N' Roses will reunite?' It wouldn't make any sense unless Slash and Axl would reconnect and really get into a new kind of thing and start creating something new. Who wants to see guys put together forcibly and then go through the old stuff…? It doesn't make any sense to me."
Eddie, then reminded Monroe, that people would pay a lot of money to see that reunion come to fruition.
Monroe replied, "Yeah, I take that back. Of course, everybody wants to see it, 'cause it's their idea of the band and what, in their minds, it is. But if you're Slash, truly you have a different point of view on the thing…But, yeah, of course, everybody wants to see it, but, to me, in terms of a band, it's kind of, like, it's just for the money and just so everybody can say they've seen it. And maybe it will be a great concert… whatever."
Monroe added that reunion wouldn't be the same unless original drummer Steven Adler was included in the mix. He explained, "One thing we must not forget was Steven Adler, the original [GN'R] drummer. The first album [1987's Appetite For Destruction], there's a chemistry that is unlike anything they've done since. Because Steven Adler, he's maybe not technically as great as [his replacement] Matt Sorum, who is also brilliant, but he had a kind of vibe; he was pushing, and he was playing a bit ahead of the beat. He had a style that was part of the chemistry, to me. The sound, the original sound of the band, he was an integral part of that."
Monroe, who has known the members of the original Guns line-up for a long time, still considers Slash and bassist Duff McKagan to be "close friends, added, "I think it's kind of funny that people… In many of my interviews, people ask me, 'What do you think? Are they gonna reunite?' [And I'm, like] 'I have no idea. You're asking the wrong person. You've gotta ask them.' But the thing is, they've said it many times… What's the latest statement that they made? From my understanding, they've made it pretty clear that they're not gonna reunite and there was no future plans for that band. Then, after a while, people start going, like, 'Maybe it is [happening] after all. Maybe it is. They're not denying it now. Okay. So maybe it's really happening.' And then rumors start spreading."
To listen to the Michael Monroe podcast, click here" target="_blank">click here and for all of Eddie's podcasts, please podcastone.com.