SINGER JOE LYNN TURNER SAYS HE THINKS GUITARIST RITCHIE BLACKMORE "HAS BEEN MISGUIDED BY PEOPLE AROUND HIM"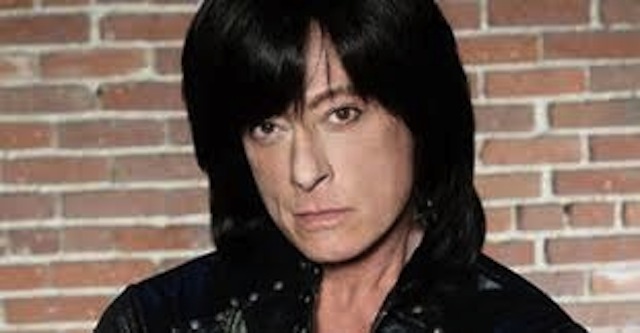 Former Rainbow and Deep Purple singer Joe Lynn Turner spoke with Eddie on his Sirius/XM show, Eddie Trunk Live, addressing his recent comments about guitarist, Ritchie Blackmore. Quotes from the interview appear below, as transcribed by blabbermouth.net.
Discussing if he has had any further contact with Blackmore:
"No. Absolutely not. The only thing I received from his camp was an e-mail with Ritchie's post after [Deep Purple's Rock And Roll] Hall Of Fame [induction]. Ritchie made a personal post, and they sent me this — and I had already seen it, but they sent me this as a personal e-mail — and it was the one about where he said, 'I think Joe Lynn Turner should get an award for writing and singing on Slaves And Masters, one of my favorite records of all time.' And that, I responded — many people have seen it — that that was the bigger award for me, actually, because, you know, that meant a lot to me…"
On why he thinks Blackmore chose all new musicians for his Rainbow touring line-up, rather than the musicians who played on the albums:
"The first thing I think I can say is that he's been misguided by people around him. That's what I really believe. I believe he's been misguided, and I believe he trusts these people and I think that he made a mistake doing this. Look, I wish him well. I wanna preface this by saying I really wish Ritchie well. He's allowed to do whatever he wants. I have no sour grapes about this…But at the same time, I wanted an authentic reunion. I wanted guys from Doogie [White] and Graham [Bonnet] and [bassist] Bob Daisley and [drummer Bobby] Rondinelli, and all these guys, and I wanted to have a Rainbow extravaganza, because there are a lot of fans that love Rainbow that still haven't even seen Rainbow, and this would be the ticket for them — you know, maybe a two-hour extravaganza. So I guess the people, his advisers or whoever, could not sell him that particular [idea], or maybe they never even told him that. I actually have a feeling that he was not full of the information at the time, because certain things have come to pass that sort of indicated that he didn't know about it, to me. Why he's doing what he's doing is still a mystery to me. I have my suspicions. I think they're probably too inside for me to even talk about…So kudos to him and good luck, but it's still gonna be a mystery, as Ritchie always has been — a mystery."
Eddie's entire interview with Joe Lynn Turner will be coming soon to his podcast.
additional source: blabbermouth.net