SINGER JEFF SCOTT SOTO, HONORS THE ONE YEAR PASSING OF BASSIST DAVID Z., WITH NEW SONG "DETONATE"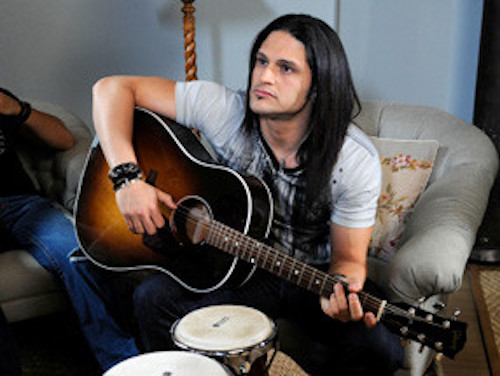 A year ago, Adrenaline Mob bassist David Zablidowsky was killed following a three-car accident in Florida.
To honor the anniversary of his passing, singer Jeff Scott Soto has released the following statement:
"Today marks the 1 year anniversary for probably the most horrible day of my life when SOTO bassist and one of my absolute brothers' life was taken from us so abruptly…David Z's passing not only shocked all of us close to him, but the rest of the world mourned with us as reality set in that we would never see this incredible human being again!
The biggest compliment and tribute I and the band can pay to him is dropping a new SOTO track which David co-wrote with our own Edu Cominato in the back lounge of our tour bus while we traipsed around Europe on tour last Spring. His tracks on the demo were recorded so well we decided to lift his parts, finish the entire song around him and let you hear the final mark of his work that will also appear on the upcoming SOTO album we are currently writing.
The song is Detonate, which I wrote the lyrics about my own brother who was in a coma at that time…the words reflect someone in a lifeless shell/body still functioning enough to know they want to detonate, explode out of that body and come back to life.
With cooperation from the Z family, proceeds from the song once it is released for sale will all go to the David Z Foundation. Here are the details for those who would like to make their own contributions to this incredible person and cause. [Please visit] gofundme.com/david-z-fund.
We chose this day to honor our brother because we knew HE would get all the recognition for it that he deserves, today we praise you brother Dave, you are IMMENSELY missed, thought of EVERY DAY and now immortalized in song with us!"
Listen to Detonate, below.