SINGER GLENN HUGHES SAYS THAT DRUMMER JASON BONHAM IS NO LONGER PART OF CALIFORNIA BREED, HUGHES ISN'T SURE IF THE BAND WILL CONTINUE IN THE FUTURE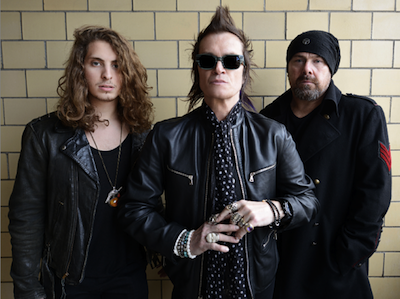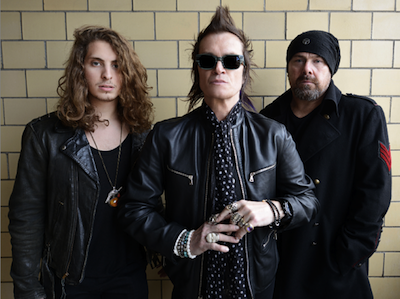 Daniel Pavlica of The Rocktologist spoke with singer Glenn Hughes. Excerpts appear below.
The Rocktologist:…is Jason Bonham returning to the band at some point in the future?
Hughes: No, Jason won't be returning. His other commitments were getting in the way of his California Breed schedule. I have no disrespect for Jason, only tons of love. You know, I've known him every since he was a little boy. It's just that he chose to work with other people when in fact he should be working with California Breed. And, you know, I'm a workaholic. When I'm working on an album or doing tours I give it all, heart and soul. For some reason Jason didn't want to be part of that. And it's OK, we've moved on.
The Rocktologist: Do you see longevity in California Breed? How do you see the bands progress in future?
Hughes: I'm not sure. You know me well enough to understand that I always keep my fingers in a lot of different things. I'm working on some other stuff which at this moment I can't talk about. But I want to you know that I'm going to be busy. I always like to do things new and exciting.
The Rocktologist:..I always wondered how you manage to keep your voice in such astounding form, especially when so many of your peers are more or less struggling in that department nowadays.
Hughes: (laughs) You know man, it's not foolproof but I'll tell you what it is. You know I don't smoke, don't do drugs or drink alcohol. I absolutely need to get 8 hours of sleep at night. Years ago I didn't do that, I might have been drinking or whatever. I watch what I eat and I run 4 or 5 kilometers every morning. Also breathing is the key ingredient with singing, it's important to breathe appropriately. You know, I sing a lot of long notes and apparently I have really big lungs, which helps.
Read more at The Rocktologist.
Since Bonham is no longer part of California Breed, Hughes and guitarist Andrew Watt recently chose Joey Castillo (Queens Of The Stone Age) to play drums for the band for the band's remaining tour dates.
source: therocktologist.com