SINGER CHRIS CORNELL PASSES AWAY AT AGE 52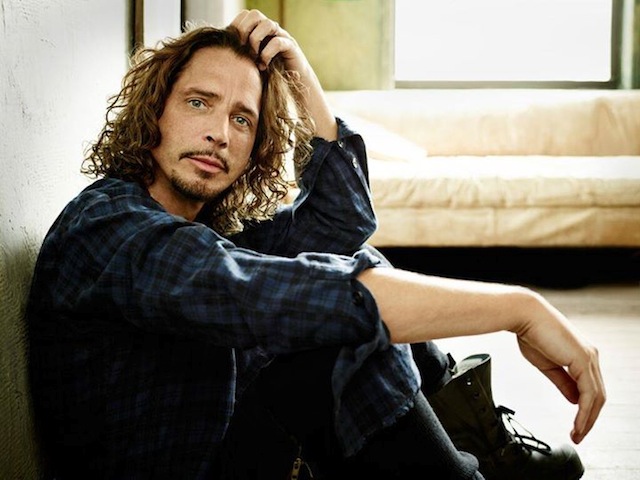 Chris Cornell, the powerful, dynamic singer whose band Soundgarden was one of the architects of grunge music, has died at 52.
Mr. Cornell died Wednesday night in Detroit, said his representative, Brian Bumbery, in a statement that called the death "sudden and unexpected" and that said the singer's family would be "working closely with the medical examiner to determine the cause."
Dontae Freeman, a spokesman for the Detroit Police Department, said in an interview that at about midnight officers responded at the MGM Grand casino to an apparent suicide of a white man, born July 20th, 1964, who was pronounced dead on the scene. He would not confirm the victim's name; Mr. Cornell's date of birth is July 20th, 1964. Mr. Freeman said that the victim's wife called a family friend to check on the victim; the family friend forced his way into the room and found the individual unresponsive on the bathroom floor.
The victim was found with a band around his neck, Mr. Freeman said. He said that the police were not confirming that the victim died of a suicide, though the preliminary determination was an "apparent suicide." He said that more details would be released in a statement later Thursday.
The group played at the Fox Theater in Detroit on Wednesday night, and it had been scheduled to perform in Columbus, Ohio, on Friday at the Rock on the Range festival.
Mr. Cornell appeared to be active on social media in the hours before his death. A post on his Twitter account on Wednesday announced that the group had arrived in Detroit, and a clip of the group's 2012 release By Crooked Steps was posted to his official Facebook page hours before his death.
Mr. Cornell had admitted in interviews to struggling with drug use throughout his life. In a 1994 Rolling Stone article, he described himself as a "daily drug user at 13," who had quit by the time he turned 14.
Cornell was born in 1964 in Seattle and helped form Soundgarden 20 years later. Sub Pop, then a fledgling record label, released the group's first single, Hunted Down, in 1987, as well as two subsequent EPs. The group's debut album, Ultramega OK, came a year later.
Badmotorfinger," released in 1991, benefited from the swell of attention that was beginning to surround the Seattle scene, where Soundgarden, along with Nirvana and Pearl Jam, were playing a high-octane, high-angst brand of rock n' roll. Soundgarden's musical journeys tended toward the knotty and dark, plunging into off-kilter meters and punctuated by Mr. Cornell's voice, which could quickly shift from a soulful howl to a gritty growl.
Three of Soundgarden's studio albums have been certified platinum, including Superunknown, from 1994, which featured Black Hole Sun, Fell on Black Days, Spoonman and My Wave.
The singer released five solo albums during and after his time with Soundgarden, starting with the 1999 LP Euphoria Morning. His 2007 album Carry On featured an acoustic cover of Michael Jackson's Billie Jean that served as the inspiration for a well-received version of the song on American Idol. He contributed the song Seasons to the soundtrack of Singles, Cameron Crowe's love letter to the Seattle music scene, and performed alongside other members of Soundgarden in the film.
source: New York Times