SINGER CARRIE UNDERWOOD SAYS SHE WOULD LOVE TO SING WITH GUNS N ROSES FRONTMAN AXL ROSE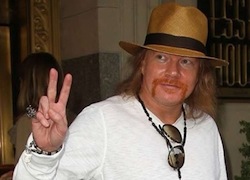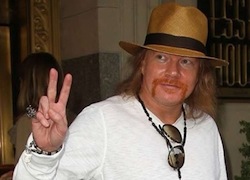 Country singer Carrie Underwood was recently interviewed by E!Online, and when asked if there was anyone she still want to sing with?, she replied:
"I really want to sing with Axl Rose at some point in my life. I've covered enough Guns N' Roses stuff and it was people like him who taught me how to sing. They were so different. I look at people like him and Freddie Mercury, those people who were doing all these crazy runs. It was so different."
Watch Carrie singing Sweet Child O Mine, Paradise City and Patience
As previously reported, rumors are running rampant that the classic Guns N' Roses lineup will reuniting for a tour. Time will tell if those rumblings turn out to be true.