SEBASTIAN BACH DISCUSSES HIS NEW SOLO ALBUM AND THE 25TH ANNIVERSARY OF SKID ROW'S FIRST RECORD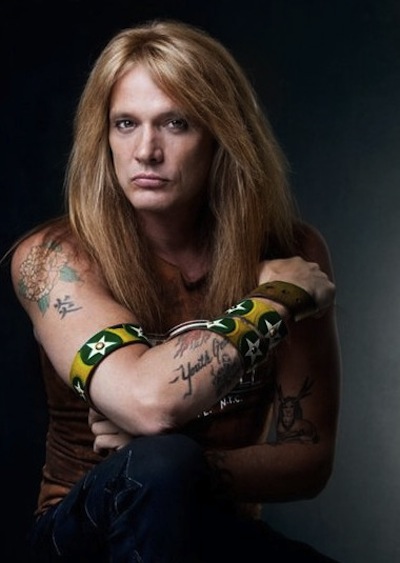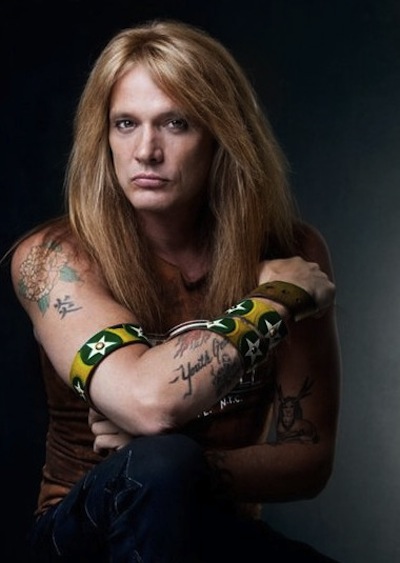 Brian Aberback from NJ's Steppin' Out magazine recently interviewed former Skid Row vocalist Sebastian Bach. Below is an excerpt from the interview.
Steppin' Out: How do you feel about Give 'Em Hell?
Sebastian Bach: I absolutely love the record. I can't wait until this interview is done so I can go on a 7-mile run and crank it. I worked so hard on it. I tortured myself. The process is pretty funny. I'm in the worst mood for a year when we're making it and then I hear what I want to hear at the end and I'm the happiest, most humorous guy in the world. I think it sounds timeless. There's certain singers that can still sound the same as they get older, like Steven Tyler, and I'm very lucky that I can do that as well, but I don't know how I pulled it off! It's also my best sounding record. I'm a total audiophile as far as wanting a clear, clean sound and no separation between the instruments.
Steppin' Out: How did Duff McKagan end up on the album?
Sebastian Bach: I was in this band with Duff called Kings of Chaos. We were playing in Sydney about a year ago and I said to him, "I've got to turn in a new record, do you want to collaborate." He said, "where and when." Give 'Em Hell also has John 5 (Rob Zombie), Steve Stevens (Billy Idol) and Devin Bronson (Avril Lavigne, Pink) on guitar and Bobby Jarzombek (Halford) on drums. Musically we have a lot of depth.
Steppin' Out: Who will be playing with you at the Starland Show in New Jersey?
Sebastian Bach: I've got Johnny Chromatic on guitar, Will Hunt from Evanescence on drums and Jason Christopher on bass. My new second guitarist is Devin Bronson. He's played with Avril Lavigne and Pink, but don't let that worry you, metalheads!
Steppin' Out: This year is the 25th anniversary of the first Skid Row record. Any thoughts on that period of your life?
Sebastian Bach: Fans still ask, "are you going to get back with the old band?" If I was to do that there would be no new records and that's what I love to do. It would just be a retro thing. I need more than that in my life. But I think it's insane that we don't celebrate the 25th anniversary of the first record with a remastered version with unreleased songs or a box set or something. I don't understand why some of the other guys in that band have such an adverse reaction to doing something like that. That's puzzling to me.
Read the entire conversation in Steppin' Out on April 23rd.
source: so-mag.com