SAXON RELEASE LYRIC VIDEO FOR "QUEEN OF HEARTS," LISTEN HERE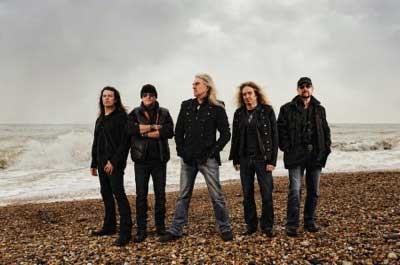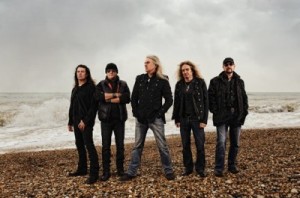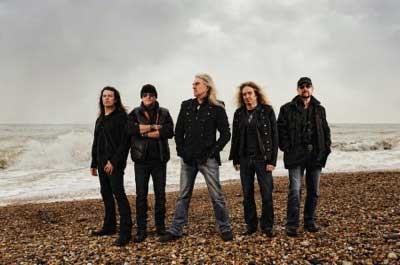 Saxon have release a lyric video for Queen Of Hearts from their fortcoming album Battering Ram, the follow-up to 2013's Sacrifice.
"With Queen of Hearts I wanted to write something around Lewis Carroll's Alice In Wonderland, and it's about the chess game that happens in the story," says Biff. "I wanted it to have prog-feeling in the way of its ambiance and mood. It is a masterpiece of metal and stylistically it is loosely based in Court of the Crimson King by King Crimson."
Battering Ram was produced by Andy Sneap at his Backstage Recording Studios in rural Derbyshire, and will be released on October 16th. Byford has described the album as "a clash between the retro Saxon and the modern Saxon." The band released a video for the title track in July (view it here,) and will head out on tour in November, before joining Motorhead for their 40th anniversary shows early next year.
Battering Ram track listing
1. Battering Ram
2. The Devil's Footprint
3. Queen Of Hearts
4. Destroyer
5. Hard and Fast
6. Eye of The Storm
7. Stand Your Ground
8. Top Of The World
9. To The End
10. Kingdom Of The Cross
Bonus Track: Three Sheets To The Wind (The Drinking Song)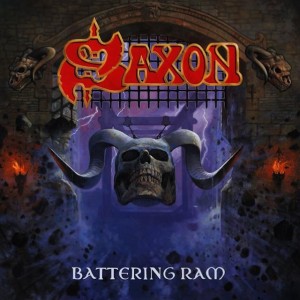 additional source: classicrock.teamrock.com