SAMMY HAGAR PLEADS WITH THE FDA TO ALLOW EXPERIMENTAL TREATMENT ON DRUMMER'S WIFE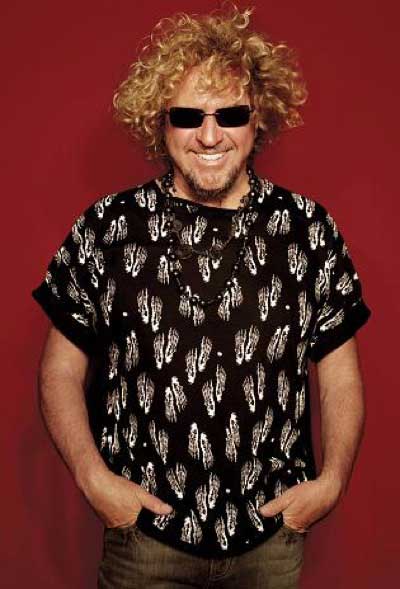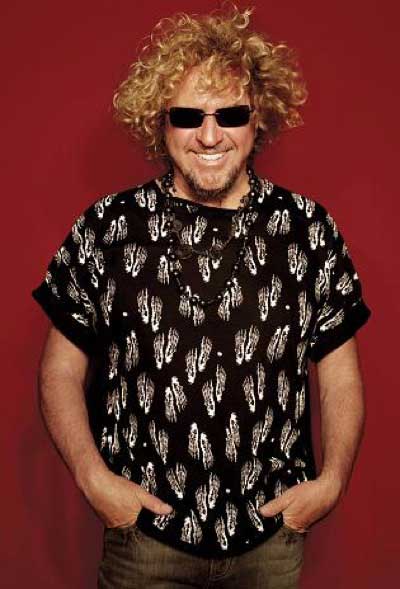 David Lauser's partnership with Sammy Hagar stretches back to his pre-Van Halen solo albums. He also helped Lauser find his wife Liza, who was managing Hagar's web site. Now, as Liza struggles with inoperable brain cancer, Hagar is gathering members of Chickenfoot, Night Ranger and Mr. Big for a sold-out February benefit concert to help defray mounting expenses.
That's testament to what the drummer has meant to Hagar, beginning with 1981's Standing Hampton, which featured a co-written track called Sweet Hitchhiker. Lauser also played on Three Lock Box, VOA, and I Never Said Goodbye through 1987. After Hagar's stint with Van Halen, Lauser then created the nucleus for the Wabos, who have worked with Hagar ever since. Hagar and the band shared credit on four albums between 1999 and 2006 before Hagar founded Chickenfoot, and they remain his principal solo touring group.
But Lauser's most recent shows with Hagar, in support of his 40 Years of Rock tour, were played with a heavy heart. The discovery of Liza Cozad-Lauser's tumor, walnut sized at its center but with tentacles woven around her brain stem, led them to four different radiologists. The Lausers were told that irradiating that area of the brain would damage healthy tissue around it — perhaps causing blindness, loss of smell, deafness. Those treatments do not represent a cure, either, as doctors said most tumors later return.
Worse, the tumor itself can not be removed. Those stricken with tumors in the periphery of their brains are good candidates for surgery. Brain stem tumors, however, are generally inoperable because of their positioning where the spine connects to the skull. There would simply be too much collateral damage to other needed brain functions.
That led the Lausers to antineoplaston therapy. They had, quite serendipitously, earlier seen a documentary on this experimental option, which helped some similarly ill patients. Unfortunately, by the time Liza was diagnosed, the ANP project had already been halted after two rounds of government-approved testing. David is now furiously lobbying for an exemption, in the hopes that this therapy might benefit Liza. The chances of it working have been placed at only 30 percent. But that's 30 percentage points more than Lauser feels they have right now.
"Our mission today, because we know what we are up against, is to get her that ANP," Lauser tells us in an exclusive SER Sitdown. "I have great respect for doctors, and the AMA and people who have dedicated their lives to helping people, but when it comes to certain areas, you have to be your own advocate."
Meanwhile, Liza is losing her ability to walk and talk, Lauser says. They have downsized into a condo, even as fundraisers were launched in their honor — including Hagar's benefit show next month. Lauser talked to us about this pitched battle for Liza's life — and how members of the couple's extended musical family have helped along the way …
Please share this and sign the petition. When does a person get to make a decision for their own life? Liza does not have much time to live and they want to try something experimental. They understand the risks but they also know it's likely her only chance at survival. It should be their decision and their decision alone.
Sign the petition here.