GUITARIST MARK TREMONTI REVEALS THAT VAN HALEN IS WORKING ON NEW MUSIC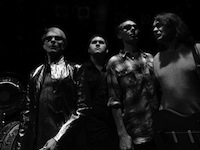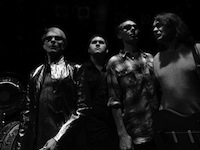 Mark Tremonti has revealed that Van Halen are busy working on new music after explaining the band's studio time is preventing Van Halen bassist Wolfgang Van Halen from working with Tremonti in his solo band.
Chatting to VH1 Radio Network's Dave Basner about any news on Tremonti's self-titled solo band he said: "With Wolfgang in the band now, he does a lot of work with Van Halen right now, they're putting together a new album, so it's going to be hard to get everybody's schedules to line up. You know, he doesn't [say how the music is going]. He just says, 'Yeah, sounds great, man. Sounds great."
Van Halen singer David Lee Roth confirmed last year the band's intention to record a new album to follow on from the well received A Different Kind of Truth which was released in 2012. That record was an collection of songs which could be traced back to the band's earliest days.
The album debuted at Number two on the Billboard album chart, selling 187,000 copies in its first week of release.
source: classicrockmagazine.com