SAMMY HAGAR DISCUSSES HIS NEW "HOUSE" BAND CIRCLE, THE POSSIBLE END OF CHICKENFOOT AND VAN HALEN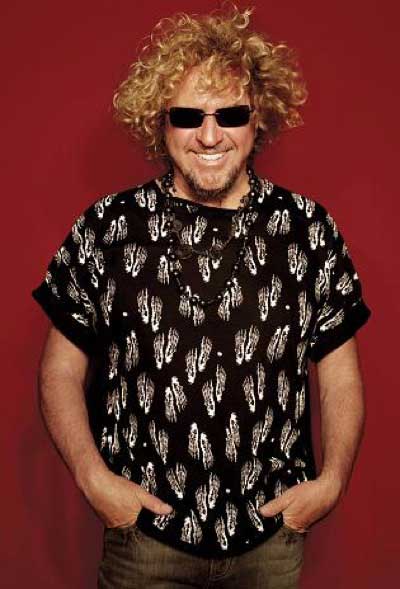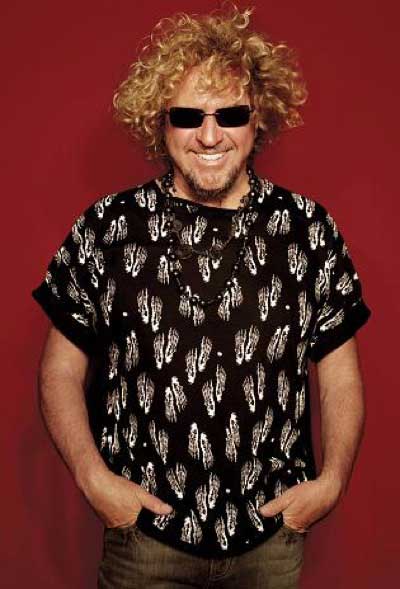 Andy Greene of Rolling Stone spoke with singer Sammy Hagar. Key quotes from the interview appear below.
On performing some shows with drummer Jason Bonham and whether or not there will be more of them:
"Absolutely. As far as I'm concerned, that's my new house band. It's me, Jason Bonham, Michael Anthony and Vic Johnson. We call ourselves the Circle because this band has kinda taken me full circle in my career. I can play from every era, from Montrose to Van Halen to solo, Chickenfoot and some Led Zeppelin. In Chickenfoot, we didn't play songs by the Chili Peppers or Van Halen, but the Circle plays my whole world and everyone else's world that's in the band. It's been really special so far."
Discussing if Chickenfoot will be making another record:
"Joe [Satriani] is my favorite writer to work with since Eddie [Van Halen.] I'd rather write a record with him than anyone else, but I don't see any reason to make a new record. Going through the whole experience with a record label, and then going out and doing 150 interviews, a big tour and waking up at 4:00 a.m. to go on Howard Stern all to sell 35,000 CDs…It starts to feel like, 'Hmmmm. Is this pay for play?' I mean, I love making music. But doing it on Chickenfoot's level means spending a half million on a record. We write and record for six months. It's a lot of work, and then to not sell many records. It's disappointing. I don't like being disappointed. I like winning."
Talking about the fan's dream of a Van Halen reunion tour featuring both Hagar and Roth along side Michael Anthony:
"You mean that Sam and Dave tour with Van Halen as the backup band? Yeah, that would be a dream scenario for me too, but it would be the same old thing. On the reunion tour, we traveled on separate planes. You check into the hotel at different times so you don't even see them in the lobby. You don't really see them until the gig. I could deal with Dave on that level. [Huge laugh.] But he'd have to be cool.
A tour like that would be the coolest thing for the fans ever. I would do it for the fans. I wouldn't do it just for the money. Everybody would have to be cool and have their hearts in it. I hate to give out bad news, but I just doubt it'll ever happen. I would like to just see Mike back in the band with Dave. If that works, all right, I'll come in next."
Read more at Rolling Stone.
source: rollingstone.com