METAL GREATS, THE RODS, RETURN WITH AN EXPANDED REISSUE AND SOLO ALBUMS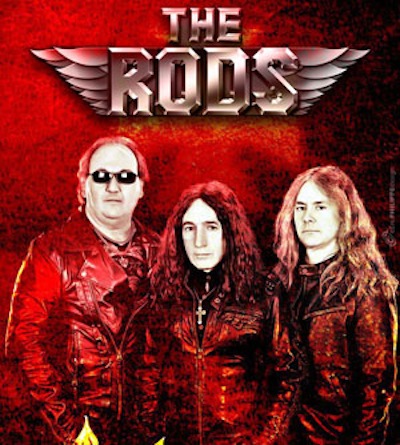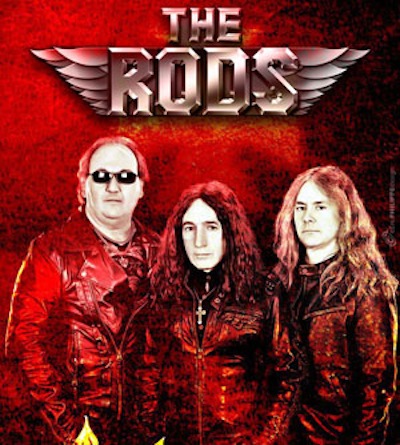 Over the past few years, a whole new generation of headbangers has discovered the mighty metal of the Rods. And their history lesson will noww continue, as a pair of vintage Rods-related releases were recently reissued digitally. Originally unleashed in 1986, Heavier Than Thou and Hollywood (the former featuring singer Shmoulik Avigal – formerly of Picture, Horizon and Hammerhead – and the latter credited to "Canedy, Feinstein, Bordonaro & Caudle"), has been remastered for iTunes and will each contain a bonus track – the Rods' latest single (and new composition) Great Big Fake Ones.
And if that isn't enough Rods rock for you, then you can also feast your ears on solo albums by singer/guitarist David "Rock" Feinstein (Clash of Armor) and drummer Carl Canedy (Headbanger). Feinstein's disc has already been issued, while Canedy's was released on October 23rd, and will feature guest spots by the likes of Mark Tornillo, Chris Caffery, Joe Comeau, and John Hahn, among other artists.
To purchase each album on iTunes, click the on highlighted record titles.
Headbanger
Heavier Than Thou
Clash of Armor
"Hollywood and Heavier Than Thou are two albums we've always been proud of, but have never been available to fans," says Canedy. "Now, having been re-mastered for Itunes, these recordings are finally available to our fans."
The Rods are responsible for offering up some of the '80s hardest-hitting metal, as evidenced by such classic recordings as 1981's The Rods and 1982's Wild Dogs, while the group also played shows with Judas Priest, Ozzy Osbourne, Iron Maiden, and Metallica over the years. And now, fans will have the opportunity to rediscover two underrated titles of the Rods discography, as well as two new individual efforts by Feinstein and Canedy.
For more information, please visit, therods.com and facebook.com/RodsFanPage.