RUSH'S "CLOCKWORK ANGELS TOUR" TO RECEIVE THEATRICAL RELEASE ON NOVEMBER 18TH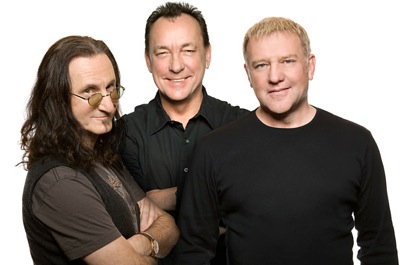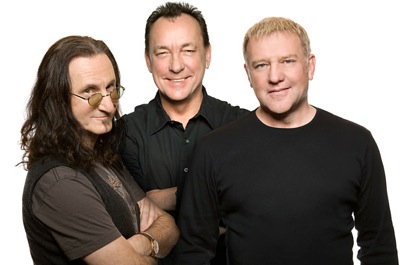 Together with Rounder Records, NCM Fathom Events brings a rare VIP concert experience to fans with the one-night cinema event Rush: Clockwork Angels Tour on Monday, November 18th at 7:00 p.m. local time.
The Rush: Clockwork Angels Tour event is a celebration for passionate and loyal Rush fans to experience a big screen taste of the band's upcoming, long-anticipated DVD release and relive the tour. Pre-recorded in Dallas and Phoenix on the band's extensive Clockwork Angels Tour, the 2013 Rock And Roll Hall Of Fame inductees perform such classics such as Tom Sawyer, The Spirit of Radio and 2112 alongside newly arranged material featuring the Clockwork Angels String Ensemble, which marks the first time the trio has taken additional musicians on stage. This epic fan experience also features 25 minutes of exclusive, behind-the-scenes RUSH footage that includes interviews with all three members and offers a rare glimpse into the band's touring life.
Tickets for Rush: Clockwork Angels Tour will be available Thursday, October 31st at 21:12 (9:12 p.m. ET) online at FathomEvents.com and at participating theater box offices. The event will be presented in more than 350 select movie theaters around the country through NCM's exclusive Digital Broadcast Network.
For a complete list of theater locations and prices, visit the NCM Fathom Events web site (theaters and participants are subject to change).
Rush: Clockwork Angels Tour will be released via Anthem/Roadrunner Records on November 19th. Anthem/Zoe Vision/Rounder will simultaneously release the companion DVD.
Clockwork Angels Tour track listing:
Set One:
1. Subdivisions
2. The Big Money
3. Force Ten
4. Grand Designs
5. The Body Electric
6. Territories
7. The Analog Kid
8. Bravado
9. Where's My Thing?/ Here It Is! (drum solo)
10. Far Cry
Set Two:
11. Caravan *
12. Clockwork Angels *
13. The Anarchist *
14. Carnies *
15. The Wreckers *
16. Headlong Flight */ Drumbastica (drum solo)
17. Peke's Repose (guitar solo)/ Halo Effect *
18. Seven Cities of Gold *
19. Wish Them Well *
20. The Garden *
21. Dreamline *
22. The Percussor (I) Binary Love Theme (II) Steambanger's Ball (drum solo)
23. Red Sector A *
24. YYZ *
25. The Spirit Of Radio
Encore:
26. Tom Sawyer
27. 2112
Bonus:
28. Limelight (soundcheck recording)
29. Middletown Dreams
30. The Pass
31. Manhattan Project *
* With the Clockwork Angels String Ensemble
Special Features (Blu-ray/DVD only)
* Can't Stop Thinking Big (25-minute tour documentary)
* Behind The Scenes (featuring Jay Baruchel)
* Outtakes
* Interview With Dwush
* Family Goy
* Family Sawyer
* The Watchmaker (intermission tour film)
* Office Of The Watchmaker (closing tour film)