RUSH TO RELEASE REMIXED "VAPOR TRAILS" AND ATLANTIC STUDIO ALBUMS BOX ON OCTOBER 1ST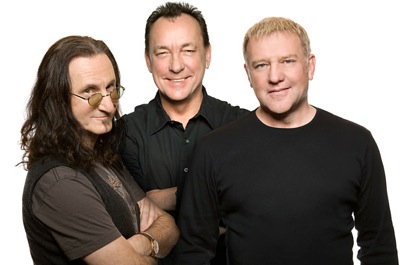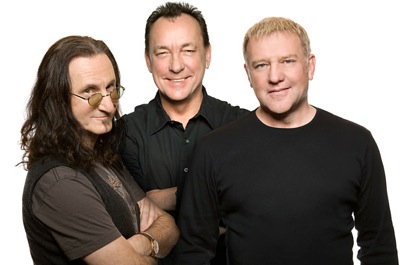 With a career that spans nearly 40 years, and music that continues to inspire and influence new generations of artists and fans alike, Rush has become one of the most beloved bands of all time. This past April in Los Angeles, Rush took its rightful place alongside other music heavyweights when they were inducted into the Rock and Roll Hall of Fame.
This year's celebration of Rush continues with the highly anticipated release of a remixed version of the band 2002's album Vapor Trails. In 2009, two tracks from the album (One Little Victory and Earthshine) were remixed for the Retrospective III collection, setting fans into a frenzy in anticipation of a possible remixed version of the entire album being released one day. Four years later, that day is finally approaching as the remixed album will be available on CD ($11.98), Double LP ($29.98), and digital download ($9.99) on October 1st from Atlantic/Rhino.
"Vapor Trails was an album made under difficult and emotional circumstances – sort of like Rush learning how to be Rush again – and as a result, mistakes were made that we have longed to correct. David Bottrill's remixes have finally brought some justice and clarity to this deserving body of our work," says Geddy Lee.
"Every song has been given a new life, from the fire of One Little Victory, Secret Touch, and Ceiling Unlimited to the melodic musicality of Sweet Miracle and How It Is… these songs have been redeemed. Thank you David!"
The remixed version of Vapor Trails will also be included in the new 7-disc boxed set The Studio Albums 1989-2007, which features every studio album Rush recorded for Atlantic Records. The collection includes the Gold & Platinum albums Presto (1989), Roll The Bones (1991), Counterparts (1993), and Test For Echo (1996), as well as their covers EP Feedback (2004) and the Billboard Top 5 album Snakes & Arrows (2007). The Studio Albums 1989-2007 features each album presented in a wallet sleeve that faithfully reproduces the original artwork (except for Vapor Trails, which features a reinterpreted version of the original cover) and is available on October 1st from Atlantic/Rhino for a suggested list price of $49.98.
Rush is currently wrapping up the final shows of their triumphant Clockwork Angels 2013 tour with a finale on August 4th in Kansas City, Missouri. For more information and other Rush-related news, please visit the band's official website at Rush.com.
The Studio Albums 1989-2007
Presto (1989)
Roll the Bones (1991)
Counterparts (1993)
Test for Echo (1996)
Vapor Trails (2002) – 2013 Remixed Version
Feedback (2004)
Snakes & Arrows (2007)