RUSH TO RELEASE "R40" ANNIVERSARY BOX SET IN NOVEMBER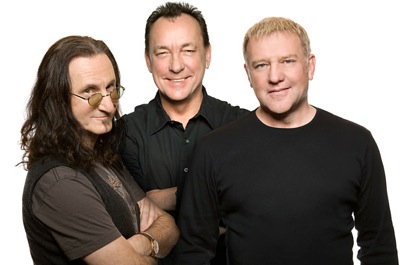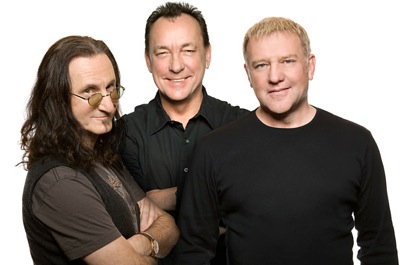 The highly-anticipated Rush 40th anniversary box set has finally been confirmed – it's a six-disc Blu-ray collection and it will be released on November 17th.
Speculation about the product has been circulating for over a year. Now it's been revealed that R40 will include the band's five most recent concert movies with additional features.
A bonus disc will contain unseen material including the band's performance at Laura Secord Secondary School, Ontario, in 1974, although full details are yet to be revealed.
The product description reads: "2014 marks the 40th anniversary of Rush's eponymous debut album. This superb collector's box set brings together live performances by Rush from each decade of their career, plus a bonus disc of previously unseen live material stretching from 1974 to 2013.
The six Blu-ray discs are contained in a stunning 56-page hardback book, filled with memorabilia and photographs documenting 40 years of Rush live in concert. This is the ultimate collection of Rush live performances, beautifully presented."
R40 tracklist:
Disc 1: Rush In Rio
Bonus features: The Boys In Brazil documentary, multi-angle versions of YYZ, O Baterista and La Villa Strangiato; By-Tor And The Snow Dog animation; Anthem (1975 performance)
Disc 2: R30
Bonus features: Interviews; 10 tracks from the Anthem vault; Rush Hits St John's feature; Alex Lifeson Artist Of The Decade interview
Disc 3: Snakes & Arrows Live
Bonus features: Oh, Atlanta authorized bootlegs
Disc 4: Time Machine 2011 – Live In Cleveland
Bonus features: Outtakes; Need Some Love live at Laura Secondary School, 1974; Anthem live in 1976
Disc 5: Clockwork Angels Tour
Bonus features: Limelight soundcheck recording; three additional tracks; Can't Stop Thinking Big documentary; behind the scenes feature; Family Guy; Family Sawyer; The Watchmaker; Office of The Watchmaker
Disc 6: Bonus Disc
Laura Secord Secondary School 1974 – details TBC
source: classicrockmagazine