RUMORS ARE FLYING THAT RICHIE SAMBORA WILL NOT BE PERFORMING WITH BON JOVI AT THEIR SHOWS IN NEW JERSEY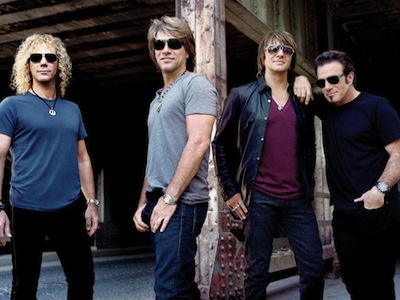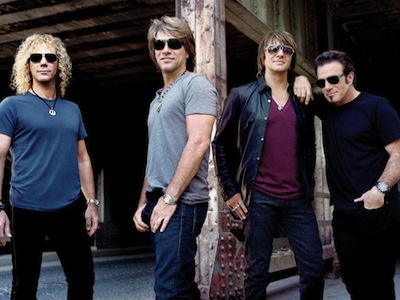 RadarOnline reports:
Although, Jon Bon Jovi has publicly said that guitarist Richie Sambora can return to the band at any time, behind the scenes it's a different story, RadarOnline has learned.
Sambora, who was born and raised in Woodbridge, N.J., is eager to take the stage with the band Thursday night in East Rutherford, but that homecoming is not going to happen, and Jon is the one blocking it, a source tells Radar. Not only that, but he's also blocking Sambora from rejoining the band on its Because We Can world tour.
"Jon won't allow Richie to come back for that show," the source said. "And Jon won't even pick up the phone and talk to Sambora. Sambora has tried to end this feud but Jon won't respond."
Richie believes Jon has been trash talking him, the source said, and has asked him to stop.
"Every attempt he has made at rejoining the band has been blocked by Jon," the source added.
Sambora left the tour in April after feuding with Bon Jovi over money and Richie's objection to his belief that Jon was belittling him. One source says the guitar player and lead singer are fighting over money.
"It's very apparent Jon wants to get rid of Richie," the source says. "Jon is raking in the money. And what about the fans who want Richie back?" The source says Jon doesn't care.
"Jon is and has been focused on accumulating as much money as possible to accomplish his lifelong goal of buying a NFL football team. Bon Jovi took a serious look at the NY Jets years ago as a partner but now wants his own team and money is the only thing stopping him."
Meanwhile, without Richie the band had to cancel an appearance in Cleveland because of lackluster ticket sales. Other venues have not sold out and also suffered from lagging sales without Sambora.
source: radaronline.com