ROUND HILL MUSIC ACQUIRES K.K. DOWNING'S SHARE OF JUDAS PRIEST'S MUSIC CATALOG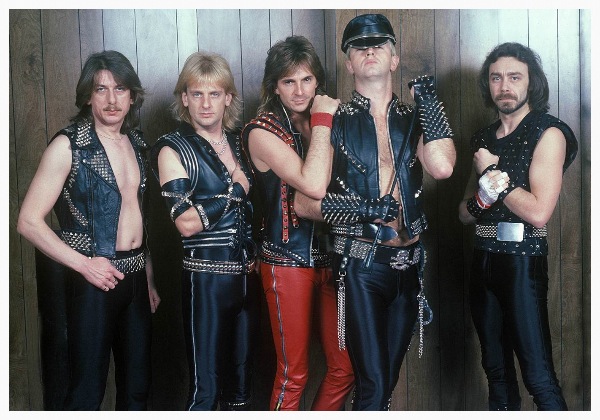 Richard Smirke of BillboardBiz reports:
Round Hill Music has acquired a sizeable stake in Judas Priest's catalog, following the collapse of founder member KK Downing's luxury golf course venture, Billboard understands.
Downing's share of the royalty rights to 136 Judas Priest tongs, including classic songs Breaking The Law, Living After Midnight and Painkiller, were put up for sale earlier this year after a number of his U.K. leisure businesses were placed into administration (similar to Chapter 11 insolvency in the U.S.).
No announcement has been made by Round Hill, although sources say that they won the bidding to acquire the rights, which consist of Downing's publishing and writer's share, and his artist royalties from the master recordings. Round Hill has already completed that acquisition. The company declined to comment and terms of the deal are not known.
According to administrators FRP Advisory LLP, who handled the rights sale, Downing's catalog share generates between $340,000 and $400,000 per year in royalties.
The guitarist — real name Ken Downing — was forced to sell his holding after investing millions into Astbury Hall — a sprawling 320-acre estate in Shropshire, England with an 18 hole, 71-par golf course, which he hoped would one day attract the Open Championship.
After falling into severe financial difficulties, the 320-acre estate was put up for sale by administrators last fall with an asking price of more than £10 million ($13.5 million). Administrators blamed "tougher economic times within the wider corporate hospitality market" for placing "unsustainable pressure" on the business…
…Round Hill's acquisition of Downing's royalty rights comes on the heels of it obtaining the recording catalogue of Canadian rock trio, Triumph for an undisclosed sum. Last month also saw the New York-based company, founded in 2010 by Josh Gruss, Richard Rowe and Neil Gillis, acquire the publishing catalog — as well as a number of master rights — to the estate of Jani Lane, the original lead singer and songwriter in the band Warrant; and certain master rights to the Tesla catalog, which complements the company's ownership of that band's publishing catalog acquired in 2014.
Earlier this year, Round Hill finalized its $245 million acquisition of Carlin Music, bringing over 100,000 copyrights to the publishing house, including iconic songs, Fever, Happy Together, The Twist, La Bamba,Chantilly Lace, Under the Boardwalk, What A Wonderful World, Splish Splash, Paradise by the Dashboard Light, Owner of a Lonely Heart and Video Killed The Radio Star, ," as well as musical scores to Fiddler on the Roof, Cabaret and Godspell among others.
Read more at Billboard Biz.
source: billboard.com/biz/