"TRUNK NATION" LAUNCHES EXCLUSIVE NEW SIRIUS/XM SERIES "LIVE FROM THE RAINBOW BAR & GRILL" IN LOS ANGELES, PREMIERING AUGUST 3RD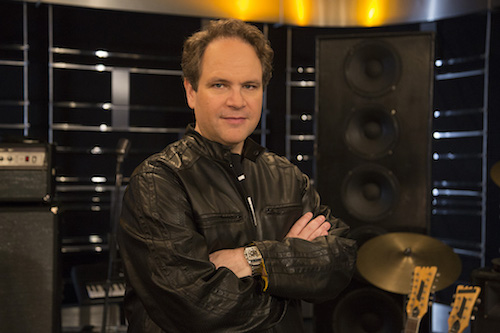 SiriusXM announced today that host Eddie Trunk is expanding his popular talk show, Trunk Nation, to a new monthly residency at the Rainbow Bar & Grill in Los Angeles. Trunk Nation LA Invasion: Live from the Rainbow Bar & Grill, will kick off on August 3rd and will air on SiriusXM's Volume channel where music is the conversation. The announcement was first made by Trunk on his Volume show, Trunk Nation, today.
Trunk will host this new signature series live from the legendary Rainbow on the Sunset Strip where he'll be joined by influential musicians and singers who've made their mark playing the Los Angeles clubs. Trunk Nation LA Invasion: Live from the Rainbow invites rock music fans and guests to come to the club, listen in and take a deep dive into the conversations about the music that made the LA-scene.
A special surprise guest will join Trunk for the premiere show on August 3rd, live from the Rainbow Bar & Grill from 6 pm – 8 pm PT/9 pm – 11 pm ET, where they'll discuss rock music with a Los Angeles point of view.
"I've hosted many cool rock events in LA during my career, but I'm particularly thrilled to be coming back to do a monthly radio show for SiriusXM at a historic rock landmark like the Rainbow where I've hung out so many times," said Eddie Trunk. "I can't wait to see which artists turn up and what sorts of fun we'll have bringing Trunk Nation in front of a live audience on the West Coast for Volume."
Trunk Nation LA Invasion will be the ultimate hang with one of rock n' roll's biggest fans—Eddie Trunk," said Roger Coletti, Executive Producer of SiriusXM's Volume channel. "Eddie and his rock star friends are hanging at the Rainbow frequently, so we thought why not invite a crowd to listen in and broadcast the conversations live from the Sunset Strip to our SiriusXM Volume listeners."
Trunk Nation LA Invasion is the latest live program to be added to the Volume channel, home of talk-radio that is all about the world of music, and its fans. This two-hour program will debut on August 3, at 6 pm PT/9pm ET and on demand at siriusxm.com.
SiriusXM subscribers can listen to Volume channel 106, and those with streaming access can listen online, on-the-go with the SiriusXM mobile app and at home on a wide variety of connected devices including smart TVs, Amazon Alexa devices, Apple TV, PlayStation, Roku, Sonos speakers and more. Go to siriusxm.com/athome to learn more.