ROCK ON THE RANGE ANNOUNCES ADDITIONS INCLUDING "THAT METAL SHOW" LIVE, DEFTONES AND THE ROLLING ROCK COMEDY TENT LINEUP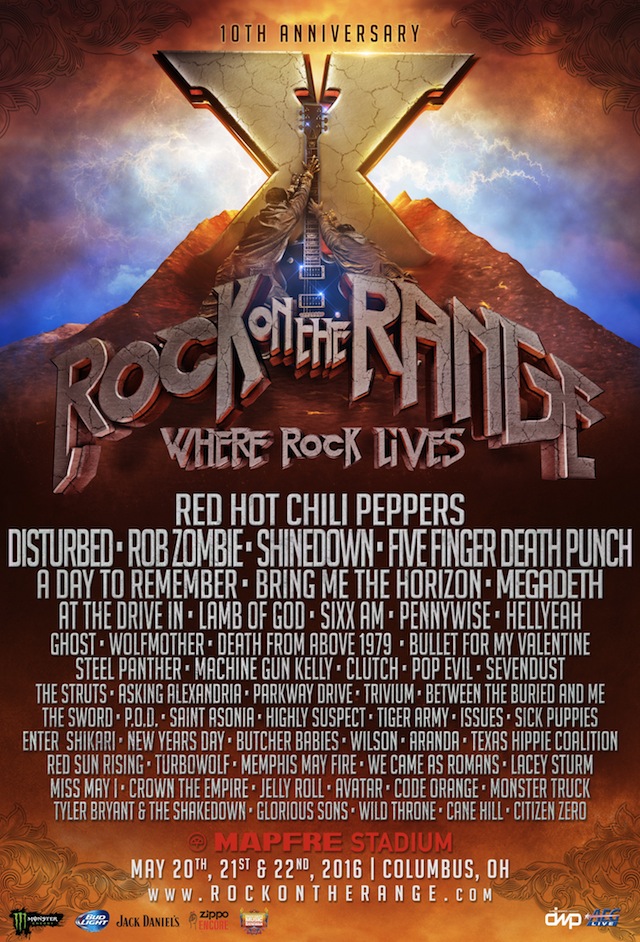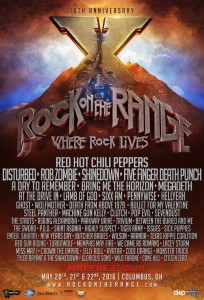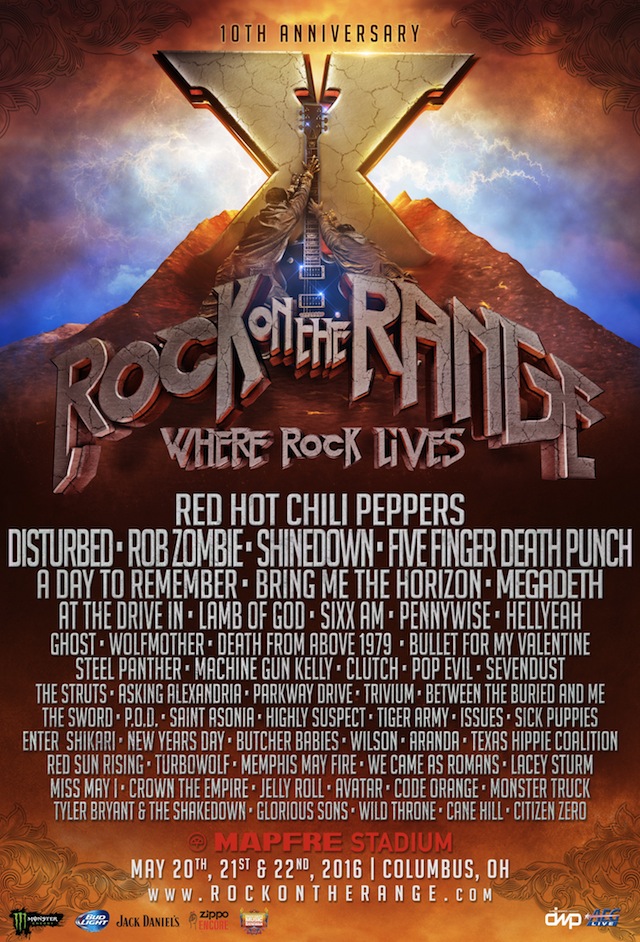 The lineup for Rock On The Range, scheduled for May 20th, 21st & 22nd, 2016 at MAPFRE Stadium in Columbus, OH, was posted on the site on November 30th, 2015.
Just announced as additions to the lineup are the Deftones, along with The Shrine and Adam Watt.
Deftones' Chino Moreno says, "Rock On The Range has always been a show we enjoy playing, and to be a part of the 10th year is particularly exciting for us, especially with a new album in tow. See you all in May."
The ROTR Rolling Rock Comedy Tent will feature some of rock's favorite comedians including Grammy nominated Jay Mohr, Big Jay Oakerson, Nate Bargatze, Craig Gass, and Bethany Dwyer, plus Columbus's top comedy talent.
In addition, Saturday night's festivities at Rock On The Range will include a live version of "That Metal Show (based on the VH1 Classic program) starring hosts Eddie Trunk, Don Jamieson and Jim Florentine. The live show will feature interviews with various ROTR bands, a Stump The Trunk segment, and typical That Metal Show commentary from Trunk, Jamieson and Florentine.
Eddie Trunk, Don Jamieson and Jim Florentine proclaim, "Hey Rangers! Get ready for the rock reunion of a lifetime! No, not Guns N' Roses…the three of us are reuniting for a special That Metal Show live on stage for Rock On The Range's 10th anniversary. Hope to see you all at America's number one rock festival!"
To see Rock On The Range's entire lineup, also find out about tickets and VIP packages, please click here.