ROCK HALL CHIEF JOEL PRESSMAN CALLS KISS' PAUL STANLEY A "BORDERLINE RACIST"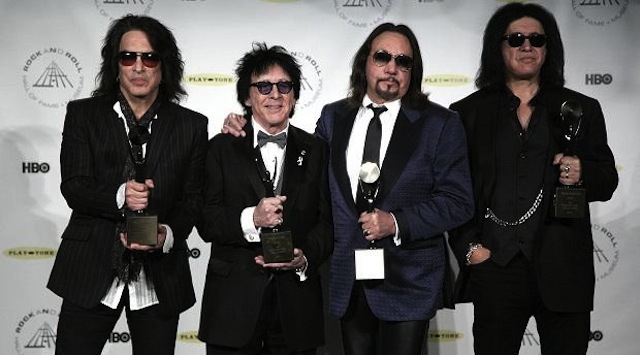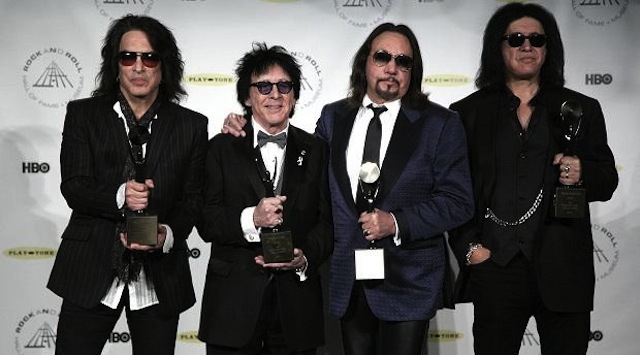 The boss of the Rock And Roll Hall Of Fame has hit back at Paul Stanley, describing the KISS frontman as a "borderline racist."
CEO Joel Peresman had come under fire from Stanley over the handling of his band's induction at this year's ceremony. He and bandmate Gene Simmons wanted the current lineup to play at last month's gala night while organizers only wanted the original members to perform. The argument ended in a stalemate, with the band not performing at the ceremony.
Stanley – who took a pot shot at judges from their own stage – this week reignited the argument by calling the Rock Hall "elitist" and claiming it lacked credibility.
Now Peresman has broken his silence, hailing Simmons' acceptance speech, but slamming his bandmate. He tells Radio.com, "It was a lovely speech; it was actually kind of classy – as opposed to Paul's. He's been almost borderline racist. Not in that speech, but in other interviews talking about how hip-hop artists shouldn't be inducted because they don't play instruments. It's like, 'what are you, kidding?'
And he talks about the nominating committee, and how those guys don't buy records. Those guys buy records. They're fucking fans. Those guys are writers and critics and musicians. Those are the people who buy records and got into the business because they love music."
But Peresman may have gotten his facts wrong. In a recent interview it was Simmons, not Stanley, who slated hip-hop. The bassist said in March: "A few people decide what's in and what's not and the masses just scratch their heads. You've got Grandmaster Flash in the Rock and Roll Hall of Fame? Run DMC in the Rock and Roll Hall of Fame? You're killing me! That doesn't mean those aren't good artists. But they don't play guitar. They sample and they talk – not even sing."
Stanley made his own race-hate allegations when he referred to former bandmates Ace Frehly and Peter Criss as people who resented being "unfairly manipulated by money-grubbing Jews." In March he said he stood by his allegations.
At the ceremony in Brooklyn on April 10, KISS were inducted alongside Nirvana, Peter Gabriel, The E Street Band and others.
source: metalhammer.teamrock.com