BLACK STAR RIDER'S BASSIST MARCO MENDOZA DEPARTS THE BAND, ROBBY CRANE TO TAKE HIS PLACE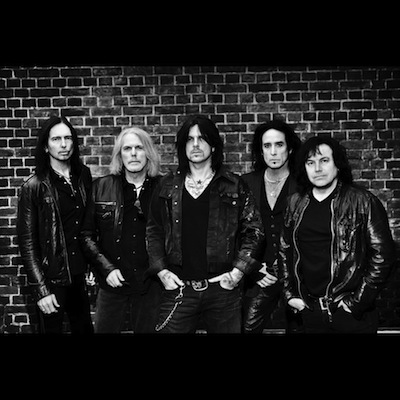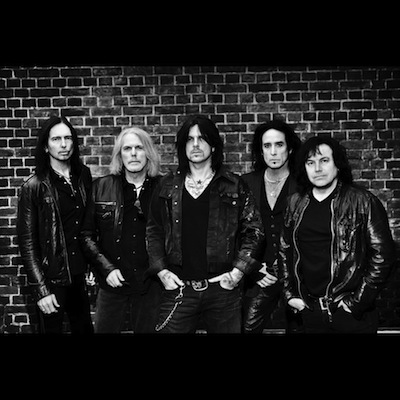 Black Star Riders will be parting ways with bassist Marco Mendoza and will replace him with former Ratt and Lynch Mob member Robbie Crane.
Mendoza, a founding member of BSR, will leave the band when their US tour comes to an end on June 22nd.
BSR guitarist Scott Gorham says Mendoza wants to pursue other musical interests.
Gorham adds: "I am very sad to see Marco go. It's an amicable parting of ways and we all respect that Marco wants to do other projects outside of Black Star Riders and there just isn't time to do both."
Mendoza describes his replacement Robbie Crane as a friend and adds" "I loved my time in Black Star Riders and want to thank all the fans for making the last year on road so successful.
I am sorry to be leaving the band, but I feel it's time for me to pursue other avenues, some of which I have already been working with, all of which I am very excited about."
Along with his stints in Ratt and Lynch Mob, Crane has played in the Vince Neil Band, Adler's Appetite and Saints Of The Underground.
On his new job, Crane says: "I am very excited to be a part of the Black Star Riders family. As a longtime fan of their music, I am thrilled to be a part of the band."
BSR frontman Ricky Warwick says Crane "killed" in his audition and that he can't wait to work with the new bass player on the band's upcoming second album.
The band are set to enter the studio in October to begin work on the follow-up to 2013's All Hell Breaks Loose.
source: classicrockmagazine.com