ROB CAGGIANO ON WHY HE LEFT ANTHRAX: "MY HEART SIMPLY WASN'T IN IT ANYMORE"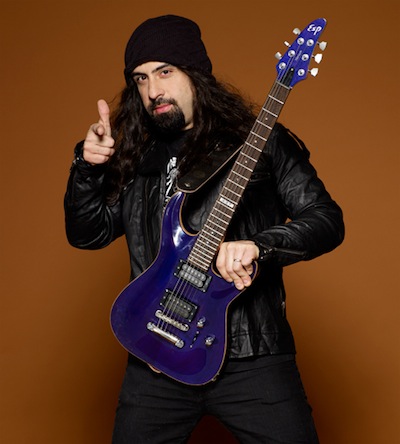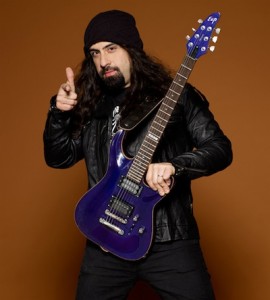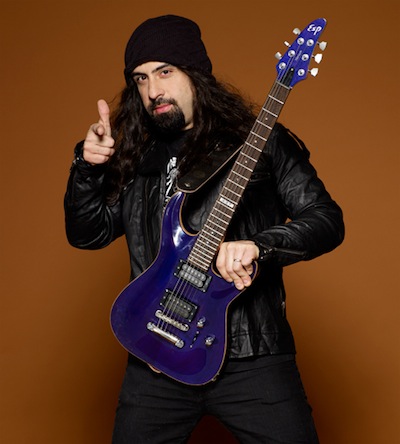 Kelleigh Welch of ProSound News spoke with former Anthrax guitarist Rob Caggiano about why he left the band to become a producer. Parts of the interview appear below.
Q: The big question: Why did you decide to leave Anthrax?
A: That was a very tough decision to make and it's also a tough question to answer. There are a number of reasons why I left the band. Some of them are very personal to me but I ultimately have no problem being open about these things.
If you were to ask me to give you the absolute main reason why I decided to leave Anthrax, I would tell you that I left because my heart simply wasn't in it anymore. I had a blast playing with those guys and they will always be family to me, but outside of my guitar solos and production work, Anthrax was never a creative outlet for me (musically). That wasn't by any choice of my own by the way; it's just the way it is. But at the same time I was committed 100 percent to the band and the relentless touring schedule, etc.
It's been a blast playing with those guys. I love them dearly and I wouldn't change a thing about the last 12 years, but I guess it just got to the point where I started asking myself: "What the hell am I doing? I'm a musician; this is who I am. Being creative is simply food for my soul. Why am I devoting all of my time and energy into a band where being creative is impossible for me?" It simply stopped making sense a while ago and I ended up feeling very unhappy and unfulfilled. It started feeling like I was just going through the motions and that's not what music is about to me at all. As soon as I realized that my heart was not into it anymore, I knew I needed to make a major change in order to make things right for myself.
Q: So what are your plans moving forward as a producer?
A: It's been in the back of my head that I wanted to get back into producing records because that is my other passion. I've always been enamored with recording studios and the whole recording process. Producing records can be a very cathartic and rewarding experience or it can be the most stressful thing you've ever done in your life. I say that with a smile on my face because I've experienced both scenarios many times over the years.
I have some amazing memories and I've seen things go down in a recording studio that most people wouldn't even believe. Making records is a lot of hard work and to be honest, I usually can't even listen to an album I've worked on when I'm done with it. It's the smiles and excitement people have when they listen to it that make it worthwhile for me. I'm actually in Denmark right now producing the new Volbeat album for Universal and I'm extremely amped up about this one. It's the best thing that could have happened to me at the best possible time, and so far, I think it's my best work to date. Leaving Anthrax was an emotional decision, but it was also extremely liberating at the same time. I definitely feel like I made the right choice.
Q: Given your background in metal, is that the genre you prefer to record, or are you open to working all types of artists?
A: My musical taste is very wide and varied, so I don't really have a favorite genre, to be honest. Of course, I made a name for myself in the world of heavy metal, but I feel like that's just the tip of the iceberg really. I would really love to start doing some cutting-edge pop stuff. I usually hate formulaic music, but some truly great records have been coming out recently and it's definitely been inspiring. The Fun album is a perfect example of what I'm talking about. It's straight-up pop music, but there is no "formula" really. You'll hear crazy tempo changes and arrangements that definitely push the envelope of what modern pop music has been about in recent times. It actually reminds me of how records were made years ago—David Bowie, Queen, Beach Boys, etcetera. So basically what I'm saying is that pop music has been seriously regressing over the years.
Q: So will we hear you on guitar again someday? Do you think you will miss playing with Anthrax?
A: I already do, but at the same time I'm very excited to see what the future has in store for me. I'm absolutely not giving up my guitar! I'm not giving up touring anytime soon either. I love the stage and I love touring. It's in my blood and it's who I am. I just needed to step off the machine to reevaluate things. Sometimes it's good to do that and with change comes growth. I have a lot to say musically and I'm ready to scream!
Read the entire interview at ProSound.
source: prosoundnetwork.com