REMEMBERING DOKKEN'S "ONE LIVE NIGHT" CD/DVD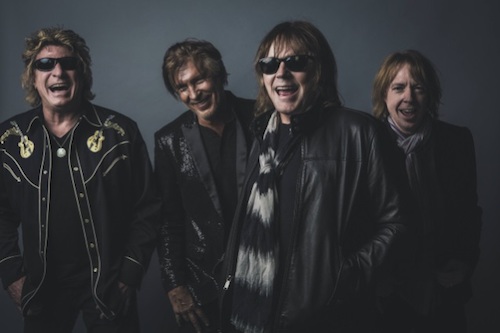 Since the classic line-up of Dokken has been in the news lately, I thought I would revisit an older release, which I have discussed before, but would like remind you of, again.
Back in 1995, when hard rock and metal was out fashion, Dokken released a CD/DVD called One Live Night. It encompasses acoustic performances of many of the band's "hits." What makes this such a underrated, hidden gem is that it highlights the vocal talents of both bassist Jeff Pilson's and drummer Mick Brown.
I have decided to include their solo vocal performances, as well as great version of one my favorite Dokken songs It's Not Love (unfortunately, I could not find the video of this performance, only the audio). I would encourage all Dokken fans to purchase this DVD (or CD), as I believe it really showcases all of their individual talent. Plus, the band's vocal harmonies are really magnified in this set. Please enjoy.
Dana 🙂
To purchase Dokken's One Live Night DVD, please go here and for the CD, here.