QUEENRYCHE CONFIRM THAT SINGER TODD LA TORRE PLAYED THE DRUMS ON "THE VERDICT"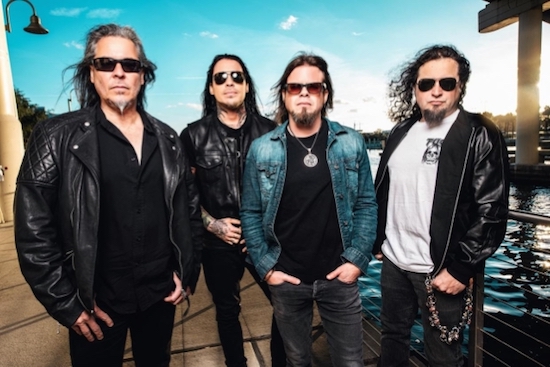 Queensryche has confirmed that all drum tracks, on their forthcoming new album, The Verdict, were played by singer, Todd La Torre.
Asked by a fan on Facebook if [drummer Scott] Rockenfield's lack of involvement with the album means that [Kamelot drummer Casey] Grillo  will handle the drumming duties for the band in the studio going forward, the band responded, "We're just taking it one day at a time and trying not to look too far ahead. Things are always changing and we can't predict what the future will bring. Right now, we're just concentrating on getting this album in the hands of our Rychers and touring."
For the past two years, Rockenfield has been taking time off from the group's touring activities to spend time with his young son, who was born in early 2017.
The Verdict will be released on March 1st through Century Media Records. Listen to songs Man The Machine, here and Dark Reverie, here.