POISON DRUMMER RIKKI ROCKETT ON HOW THE BAND SURVIVES ON THE ROAD, "WE HAVE SEPARATE BUSES, SO WE GET ALONG JUST FINE"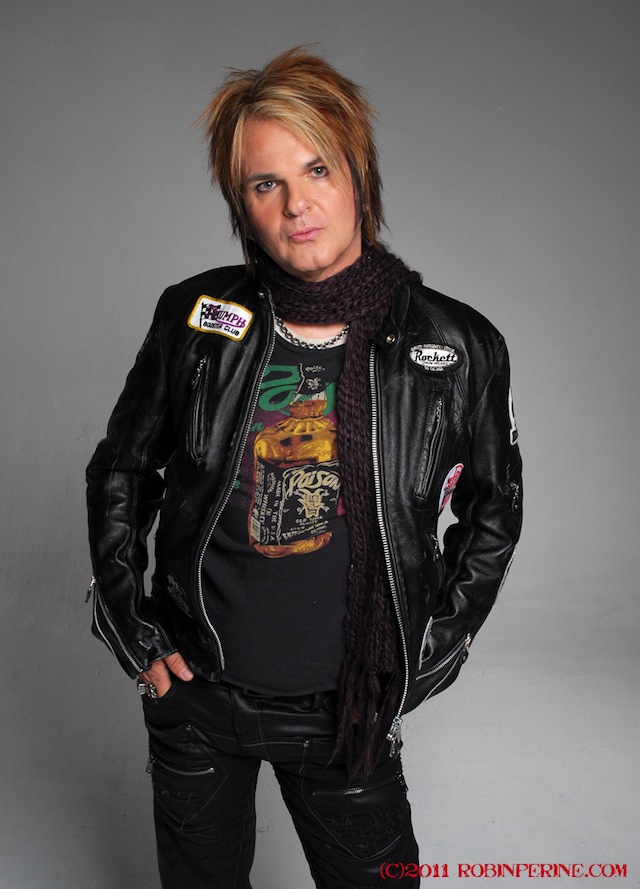 Greg Prato of the Long Island Pulse spoke with Poison drummer Rikki Rockett, excerpts from the Q&A appear below.
Long Island Pulse: How is touring different today than from the 80s?
Rikki Rockett: It's more comfortable. Period. I really enjoy it. Man, we were all crammed together; we didn't have much money. We didn't start making money until the late 80s, really. The first couple of records, you're in debt. But the buses, the accommodations, how you roll…it's better these days…We hit our 20th anniversary, and at 20 years, we said, "It's time that we get separate buses. We've earned it." And this way, we won't kill each other and can keep doing this for a long time. [Laughs]
Long Island Pulse: How is the band getting along at this stage of your career?
Rikki Rockett: Well, we have separate buses, so we get along just fine. [Laughs] The fact of the matter is we're doing this because we love the band Poison…It's our baby, so we all take turns taking care of it in different ways. We want to get along. We want to make it work. That doesn't mean that we have to go to each other's houses every day. A lot of times, people say, "Oh, you guys are like brothers." Well, let me tell you, I wouldn't want to live with my sister. I love her to death, but I don't want to live with her! And I don't want to live with the band. Love them to death, but we get up there, we do our job, we relate in the best ways that we can, and you've got to take a break from each other a little bit. The secret to longevity in a band is knowing really how far you can extend yourself to somebody. To know when to back off a little bit and to pick your battles.
Long Island Pulse: Music videos played a major role in Poison's success. Which one was your favorite?
Rikki Rockett: My favorite one is still Talk Dirty to Me because it broke the band. It's the one video that really was a game-changer for us. And it was so offhand…It was a very low budget video and we didn't have the money to do a lot of things. It just had to be very simple. We were like, "Let's everybody know we're shooting a video; let's let people know we're lip-synching. It's a video for God's sake. Let's just have a good time with it. Oh, a crew member is in the shot? Put your arm around him!" It was just so much fun. When I met Michael Jackson, he told me how much of a fan he was of that video because it looked like we were having so much fun. And I said, "Well, we were." And he said it translated. I was like, "How cool is that? The King of Pop loves Talk Dirty to Me."
Long Island Pulse: When and where did you meet Michael Jackson?
Rikki Rockett: It was a wedding reception. We had the same attorney, our band and he. So he went to the wedding. And his monkey was with him that day, too, and a handler, and about four other guys that were armed. It was pretty interesting. I was getting the "hairy eyeball" from a guy with a glock, y'know? [Laughs]
Long Island Pulse: Any plans for Poison to record a new studio album?
Rikki Rockett: There is nothing for me to announce right now in that way. We have talked about doing new music, but nothing that I can tell you, "Yeah, we're going to do this."
Read more at the Long Island Pulse.
Poison is currently on tour with Cheap Trick, see their remaining tour dates below.
6/5 Atlanta, GA Verizon Amphitheatre
6/7 Indianapolis, IN Ruoff Home Mortgage Music Center
6/8 Detroit, MI DTE Energy Music Theatre
6/9 Chicago, IL Hollywood Casino Amphitheatre
6/10 Cincinnati, OH Riverbend Music Center
6/12 Cleveland, OH Blossom Music Center
6/13 Syracuse, NY Lakeview Amphitheatre
6/14 Hartford, CT The Xfinity Theatre
6/15 Gilford, NH Bank of NH Pavilion
6/17 Bristow, VA Jiffy Lube Live
6/19 Toronto, ONT. The Budweiser Stage
6/21 Wantagh, NY Northwell Health at Jones Beach
6/22 Bethel, NY Bethel Woods Center for the Arts
6/23 Holmdel, NJ PNC Bank Arts Center
6/24 Allentown, PA PPL Center
source: lipulse.com