OZZY SPOTTED OUT AFTER ANNOUCING HE IS RETIRING FROM LARGE SCALE TOURING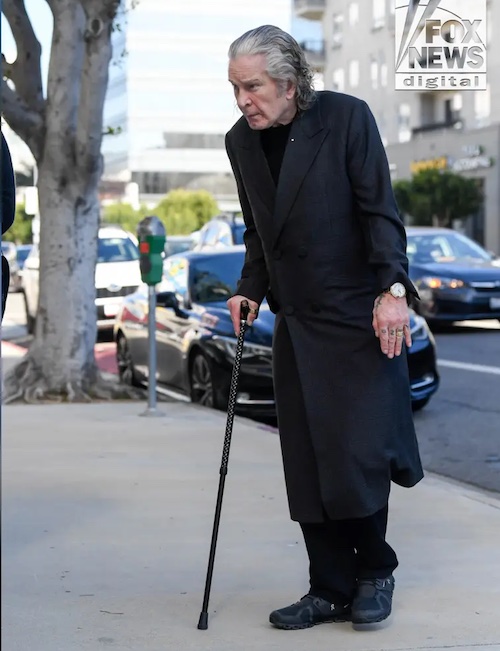 Ozzy Osbourne was photographed walking with a cane, in his first outing since canceling his European tour dates and discussing, not having to travel far and wide, to perform.
In images captured by Fox News, the Black Sabbath frontman, 74, relied on the help of the stick as he walked from a parked vehicle to the entrance of a medical center in Los Angeles Wednesday.
He appeared to be in good spirits despite pulling the plug on all of his upcoming shows in the UK and Europe just hours before stepping out.
Although Osbourne stated his physical issues were limiting his ability to tour, he stated, his "singing voice is fine."
The Rock and Roll Hall of Famer was discharged from a Los Angeles hospital last June after undergoing what his wife Sharon Osbourne, 70, described as "a major operation" that would "determine the rest of his life."
The surgery involved removing and realigning pins in his neck and back.
Along with Parkinson's and a battle with COVID-19, the musician has also been dealing with the aftermath of a 2003 quad-biking accident.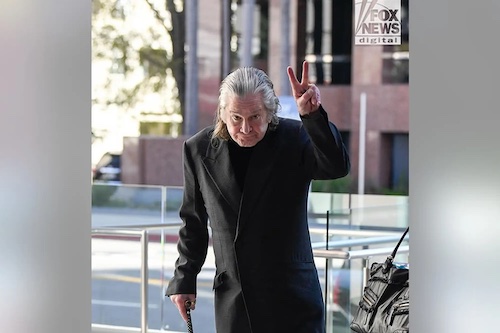 additional source: NY Post