BASSIST RUDY SARZO ON THE NEW QUIET RIOT TRACK "I CAN'T HOLD ON," "I THINK IT'S ONE OF THE BEST THINGS QUIET RIOT HAS EVER DONE"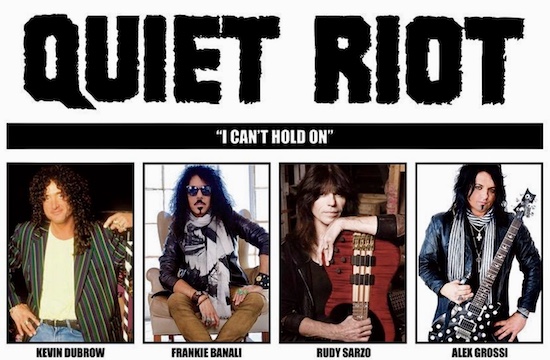 Quiet Riot bassist Rudy Sarzo was recently interviewed by WRIF , the interview covers multiple subjects including the band's new release Rehab: Relapsed & Remastered, which includes the newly discovered track I Can't Hold On.
The track features late vocalist Kevin DuBrow and drummer Frankie Banali along with guitarist Alex Grossi and bassist Rudy Sarzo. I Can't Hold On was written by DuBrow and Grossi in 2003.
When asked about what his reaction was upon hearing the final track he responded "I think it's one of the best things Quiet Riot has ever done."
Listen to Sarzo's  entire interview here, and to read more details about Rehab: Relapsed & Remastered, and to see the video for, I Can't Hold On, please go here.
Quiet Riot is currently finalizing the initial dates for the it's 40 Years Of Metal Health Tour-1983/2023.