OZZY OSBOURNE CANCELS HIS EUROPEAN TOUR AND SAYS HE IS TRYING TO FIGURE OUT A WAY "WHERE I WILL BE ABLE TO PERFORM WITHOUT HAVING TO TRAVEL FROM CITY TO CITY AND COUNTRY TO COUNTRY"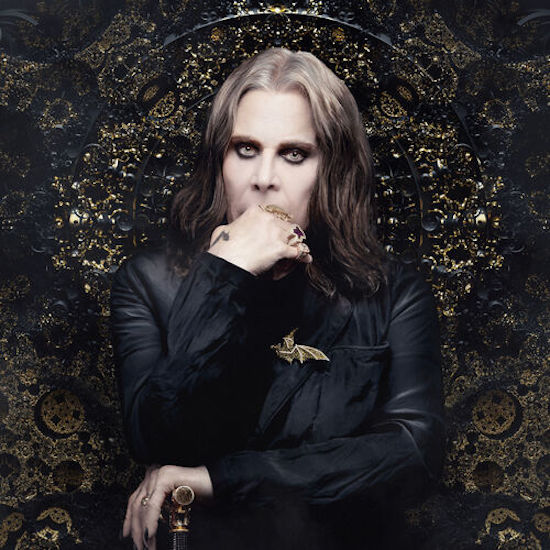 The following is statement from Ozzy Osbourne:
"This is probably one of the hardest things I've ever had to share with my loyal fans. As you may all know, four years ago, this month, I had a major accident, where I damaged my spine.
My one and only purpose during this time has been to get back on stage. My singing voice is fine. However, after three operations, stem cell treatments, endless physical therapy sessions, and most recently groundbreaking Cybernics (HAL) Treatment, my body is still physically weak.
I am honestly humbled by the way you've all patiently held onto your tickets for all this time, but in all good conscience, I have now come to the realization that I'm not physically capable of doing my upcoming European/UK tour dates, as I know I couldn't deal with the travel required. Believe me when I say that the thought of disappointing my fans really F-CKS ME UP, more than you will ever know.
Never would I have imagined that my touring days would have ended this way. My team is currently coming up with ideas for where I will be able to perform without having to travel from city to city and country to country.
I want to thank my family……my band…….my crew……my longtime friends, Judas Priest, and of course, my fans for their endless dedication, loyalty, and support, and for giving me the life that I never ever dreamed I would have.
I love you all…"
Ticket refunds are available at point of purchase.
Osbourne initially postponed his entire 2019 schedule as he recovered from surgery to repair an injury sustained while dealing with a bout of pneumonia. The tour was postponed a second time after he continued to deal with health issues following a fall in his Los Angeles home. That fall "aggravated years-old injuries" from an ATV accident that occurred in 2003. The tour was pushed back a third time in October 2020 due to the coronavirus pandemic.
Three years ago, the singer revealed that he had been diagnosed with Parkinson's disease.
"It's PRKN 2," said his wife, Sharon [Osbourne] recounted in an exclusive interview with Robin Roberts for Good Morning America. "There's so many different types of Parkinson's; it's not a death sentence by any stretch of the imagination, but it does affect certain nerves in your body. And it's — it's like you have a good day, a good day, and then a really bad day…"
… [Ozzy added], "I'm no good with secrets. I cannot walk around with it anymore 'cause it's like I'm running out of excuses, you know?"
Ozzy's latest album, Patient Number 9, has been nominated four Grammy awards. The Prince of Darkness' 13th studio recording is nominated in following categories:  Best Rock Album, Best Rock Song and Best Rock Performance for Patient Number 9, featuring Jeff Beck and Best Metal Performance for Degradation Rules, featuring his Black Sabbath bandmate, Tony Iommi.