OZZY OSBOURNE TO "BARK AT THE MOON" BY PLAYING THE SONG DURING A TOTAL ECLIPSE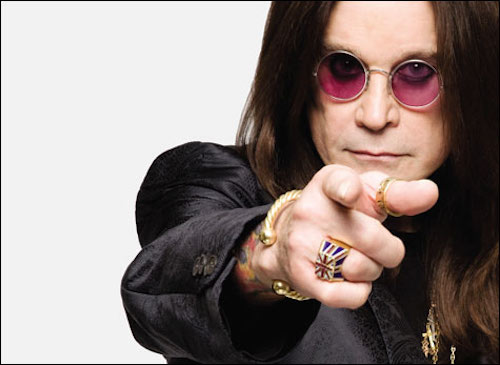 Belleville News Democrat reports:
Plenty of people are pumped to see Ozzy Osbourne "bark at the moon" at a festival in Southern Illinois during the total solar eclipse, but a handful of eclipse purists think the rocker and his fans aren't giving proper reverence to the astronomical phenomenon.
Osbourne plans to sing his 1983 hit "Bark at the Moon" during eclipse totality at 1:20 p.m. on August 21st at Walker's Bluff winery in Carterville, Illinois, a small town about 120 miles southeast of St. Louis. Walker's Bluff is set to hold the four-day Moonstock festival, where the 68-year-old rock star and other bands will perform.
Not only is the Carterville area in the path of this year's solar eclipse, but it's in line for another one in 2024. A total eclipse hasn't been visible in the United States mainland since 1979. The last time the Carterville area saw a total eclipse was in 1442.
"That's how rare they are," said Joe McFarland, who runs a small eclipse shop near Carterville. "And to have two pass over the same spot over seven years is just an amazing gift from the heavens…"
…"One of the biggest mistakes being made locally is the winery is having a big music festival prior to the eclipse, and then, at the moment of totality, Ozzy Osbourne is going to take to the stage and play Bark at the Moon," McFarland said.
But Matthew Hayes, a member of local band called A Stellar Goodbye, sees it differently. He said the concert is going to be "a very memorable event, I am sure." His band, from a nearby town called Benton, is going to play a set at Moonstock.
"I think it comes down to personal choice," Hayes said. "I, for one, love that I get to spend it at a historic event like Moonstock."
McFarland isn't the only one upset about Osbourne playing during eclipse totality. One amateur astronomy group said Osbourne may "learn that there is something bigger than his ego" in the face of the eclipse.
"I can't imagine such hubris, that a performer would regard the most amazing spectacle on Planet Earth, God's greatest wonder in the sky, as a stage prop for his show," the Classical Astronomy group posted on its Facebook page. "As totality commences, I can only imagine that his fans will (be) more transfixed on the celestial darkness than on the self-styled Prince of Darkness…"
…Osbourne's publicist and a Moonstock organizer did not return emails seeking comment.
In conjunction with the Moonstock event, the winery is selling bottles of Ozzy Osbourne Solar Red Wine, at $50 each. A collector's edition bottle of the wine, at $500, includes includes a photo of Osbourne signing the bottle labels. It comes in a tiny, black, coffin "hand-crafted from poplar hardwood and lines with black satin pillows."
Read more at the Belleville News Democrat.
source: bnd.com